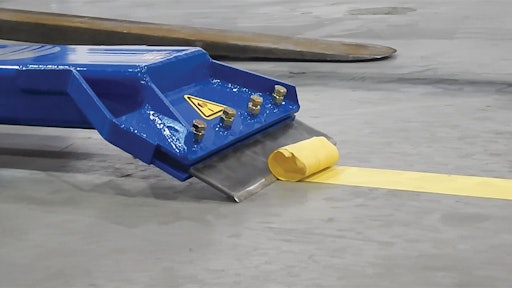 Blastrac, NA has designed a heavy duty steel scraper body to fit forklifts. This handy attachment is made to remove tape, paint and other spills from your concrete. Perfect for factories and warehouses. The Blastrac PG-10528 Forklift Scraper is made to simply slide on your fork, tighten down the set screw, hook the safety chain and begin scraping.
Easily adjust pressure by using the forklift controls.
Forklift Scraper speeds up productivity from traditional hand blade scraping.
Working width can be changed by using a 6", 8" or 10" Blastrac Heavy Duty Scraper Blade.
Request More Information
Fill out the form below to request more information about
Blastrac Forklift Scraper