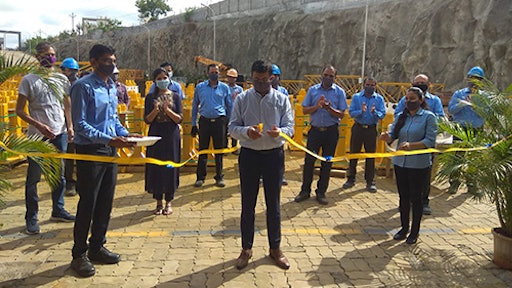 The latest Manitowoc Crane Care training center has opened at the Potain manufacturing facility in Pune, India.
Manitowoc Crane Care is a leading provider of crane training, and this latest center further bolsters the company's global leadership position. In addition to product-driven training, the center also offers visitors a firsthand experience of The Manitowoc Way, the company's driving philosophy that centers around velocity and innovation and which delivers unmatched product quality in its cranes.
The training center features three areas: one for hands-on crane training, another housing the simulators, and a dedicated classroom section. The simulators mirror the operational systems used by Potain cranes and enable trainees to deepen their knowledge of hydraulic, electrical,  and mechanical principles; practice troubleshooting procedures; and learn basic lessons on software programing. In combination, this enables those who take advantage of Crane Care training to provide quick and efficient service to their own clients.
"The training center provides knowledge on the latest lifting technology to help customers and their technicians solve issues faster," said Prashant Suryawanshi, managing director of Manitowoc Cranes India. "At Pune, we offer simulators for cranes such as the Potain MCT 85 and mechanisms such as the 60 LVF winch to ensure trainees can provide higher uptime on jobsites through proper operation and maintenance of cranes on projects."
"The training center's main goal is to familiarize technicians on how to use our Crane Care technical documentation and where to find answers to everyday questions so they can proactively address them," Suryawanshi said. "India has more than 2,000 Potain cranes in operation,  so this is the right time to enhance our training activities here."
Manitowoc offers online and on-site training, as well as live training at its facilities around the world. In addition to the Pune facility, there are Crane Care training centers at a range of locations including Italy, France, China, UAE, and Singapore.