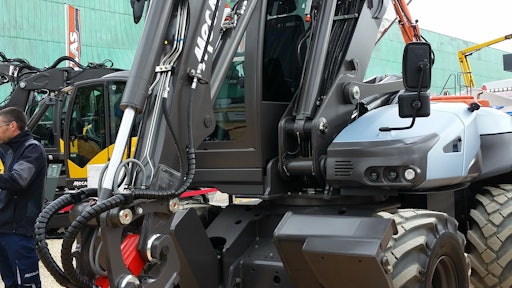 Mecalac announced at INTERMAT 2018 that it will offer a 100% electric machine that meets the three key requirements for the urban building sites: range, performance and compactness. The 11,000-kg e12 is an electric version of the 12MTX and  fits within the company's philosophy of moving towards urban building sites that are more compact, high-performance and environmentally friendly.
The architecture of the internal combustion version of the 12 MTX makes it the natural forerunner of the electric version. The  housing for an internal combustion engine now incorporates LiFePO4 battery technology — iron and phosphate for three times as many charge cycles — which marries a considerably better service life than classic batteries with no risk of fires and no risk of battery fluid leaks.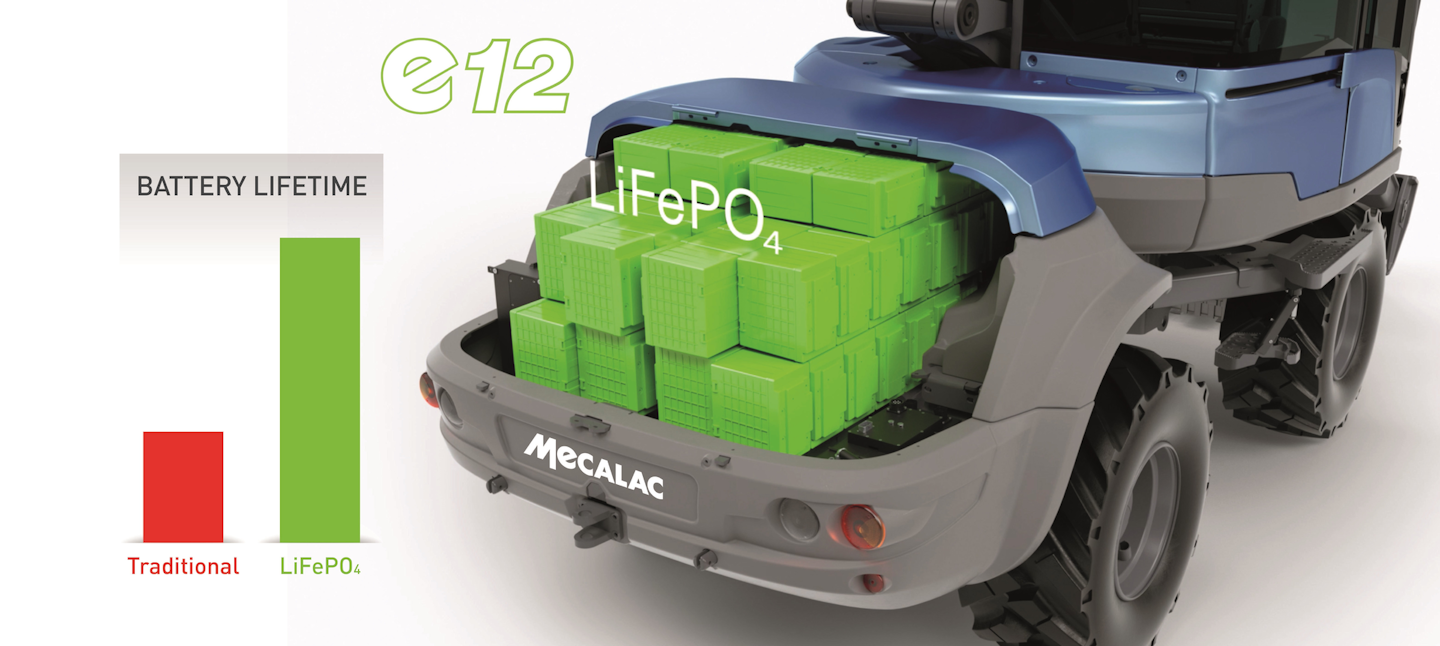 "Any electric engine must meet to three major challenges: range, performance and compactness. The Mecalac e12 is the first 100% electric excavator that does not compromise on any of those three criteria," stated ," explains Patrick Brehmer, Head of Design and Product Management. "The key to our machine's range and performance is in its very architecture. The power source, which is separate from the upper structure, means we can install a record capacity of 146 kWh, which results in an unrivaled range of 8 hours."
The e12 features a structure designed for the city environment from the outset and two independently operating electric motors — one powering the excavation mechanism and one for movement. The 100% electric transmission offers optimal tractive force as soon as the engine is started, with brake energy regeneration. The electric motors' power density makes it possible to keep it extremely compact; they also require no maintenance. The e12 also  has a charging station that can be used to recharge it on site in six to seven hours. The unit can work all day without needing to recharge its batteries — a range of eight hours at the highest power output. 
The e12 is expected to be available in the second half of 2019.
[VIDEO] MECALAC e12 100% Electric Excavator Suited for Urban Building Sites
Request More Information
Fill out the form below to request more information about
Mecalac to Offer 100% Electric Excavator for Urban Work Sites