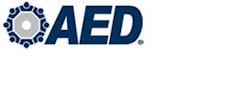 Kobe Steel, Ltd. and group company Kobelco Construction Machinery Co., Ltd. announced that the initial term of their global alliance with CNH Global N.V. ended on December 31, 2012. The parties determined not to renew their agreement.
Under the 10-year global alliance, which began in January 2002, Kobelco Construction Machinery's sales and marketing rights were limited to the Asia and Pacific area, including Australia. From January 1, Kobelco Construction Machinery will market and provide services on its own in North America, Europe, South America, the Middle East, Africa, and the CIS countries. With the ending of the global alliance, equity participation with CNH will also be terminated.
CNH will continue to be entitled to manufacture and sell hydraulic excavators currently licensed from Kobelco Construction Machinery. In addition, until the end of December 2017, CNH will have the right to procure hydraulic excavators from Kobelco Construction Machinery on an OEM basis. Servicing parts will continue for 10 years.