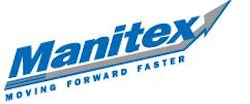 Manitex International, Inc. is forming a joint venture with Terex Corporation in ASV, which has been a wholly-owned subsidiary of Terex since 2008, with its manufacturing facility in Grand Rapids, Minn. As a result of the transaction, Manitex will own 51 percent of ASV and Terex will own 49 percent of ASV.
ASV's broad product line of technology-leading compact rubber-track and skid-steer loaders and accessories extends Manitex's footprint to new markets, further adding to the company's diverse product portfolio offered through equipment dealers worldwide. Total sales for ASV, Inc. are forecasted to be approximately $128 million in 2014 with gross margins and adjusted EBITDA margins roughly in-line with those of Manitex.
The consideration for Manitex's majority share in ASV will be $25 Million, and the transaction is expected to close in the fourth quarter of 2014. At the time of the acquisition, ASV will have approximately $60 million in bank debt which is non-recourse to Manitex and Terex.  In a separate transaction, Terex has agreed to invest $20 million in Manitex common stock and convertible debt securities.
Companies in this article