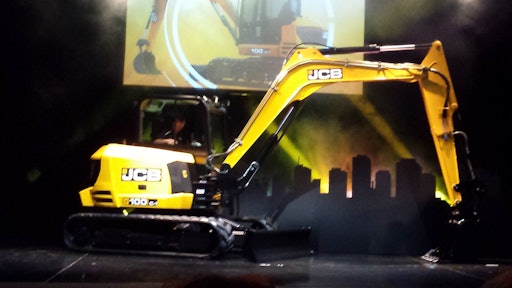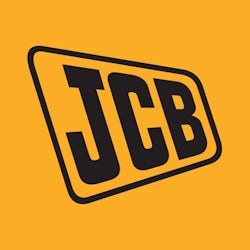 JCB North America experienced a record year in 2014 - including the single largest sales year in its history - thanks to significant growth in a number of key areas, company officials told industry press at a briefing held at the company headquarters in Savannah, GA last week. This growth coincides with JCB's 70th year in business worldwide, its 45th year doing business in North America and its 15th year manufacturing in Savannah.
"JCB's global sales were helped by a strong North American construction equipment market that grew by 13 percent in 2014," said Arjun Mirdha, president and CEO of JCB North America. "In fact, JCB North America achieved a 23-percent increase in sales over 2013, marking its fifth consecutive year of growth—and we're just getting started."
While the global construction equipment market has remained somewhat flat over the past few years, the North American market has grown significantly, making it the second largest construction market in the world. JCB North America has achieved an impressive 193 percent growth over the past four years substantially outpacing North America and the worldwide market.
To meet the demands of this robust growth, JCB introduced several new products during the recent press briefing, including the 100C-1 compact excavator, its first in the 10-ton class, as well as the 325T ForestMaster track loader. 
According to Mirdha, JCB's continued investment in North America has played a key role in its tremendous growth over the past few years. The company has increased its field sales and service staffs, while adding a significant number of factory jobs. We have also expanded our warehouse distribution, most recently, doubling the size of our Canadian facility and later adding a new Chicago warehouse which has more than doubled JCB's total warehouse footprint, all while maintaining one of the company's core values….to develop innovative solutions and products that uniquely answer customer needs.
"Our investment in a world-class Tier 4 Final engine solution has brought upgrades throughout our expansive product line," Mirdha said. "Over the past four years, we've invested over $60 million dollars to revamp our skid steer and compact track loader product lines. We have also introduced the manufacture of our new 3CX entry level, rental-ready backhoe in Savannah. The 3CX joins JCB's worldwide #1 selling line of backhoe loaders. In addition, JCB has recently won a new contract from the U.S. military for our HMEE (High Mobility Engineering Excavator) product, successfully bringing its production back to Savannah through 2018."
During the recent press briefing, JCB introduced several new products including the 100C-1 compact excavator, its first in the 10-ton class, as well as the 325T ForestMaster track loader.
Extensive growth in JCB's North American dealer network has also contributed to the company's strong 2014 performance. JCB now boasts more than 300 North American locations with a growing number of independent, dedicated construction and agricultural equipment dealerships. The company plans to have 500 distribution outlets in place by 2018.
Embracing the spirit of our founder Mr. JCB himself and his motto, "Jamais content" (never content), JCB North America continues to work towards future growth by expanding its brand presence, increasing its marketing efforts and introducing new products. 
"Our goal is to continue investing in the North American market," Mirdha said. "In 2014, we improved our parts and service support, and we'll continue to invest substantially in these areas throughout 2015. We'll also continue our aggressive recruitment efforts, adding more professionals to our Savannah and field based teams. Through all these efforts, we plan to continue meeting and exceeding our market share goals in the years ahead."