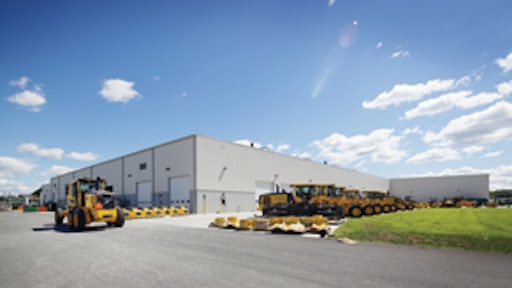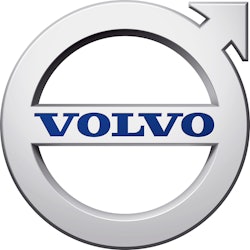 After finishing work on its material service center and assembly hall, Volvo Construction Equipment's facility in Shippensburg, PA, will continue implementation of its $100 million expansion.
Work is ongoing on the 200,000 square foot (18,580 m²), $30 million expansion of the existing facility, which began in June 2009. Now that construction is complete on the materials service center and assembly hall – which were designed to improve manufacturing flow and increase space to incorporate the production of Volvo motor graders – and assembly lines are up and running for all road machinery products, the focus shifts to revitalizing the existing factory. This includes boosting energy efficiency and safety levels, upgrading lighting and flooring, and improving ergonomics.
In order to meet customer demand and shorten lead times, Volvo is investing $100 million to expand its current facility in preparation for production of Volvo wheel loaders, excavators and articulated haulers in Shippensburg. Wheel loader manufacturing is scheduled to begin first, with excavator and articulated hauler production starting thereafter. The start of production for these products is aligned with the introduction of Tier IV Final-compliant machines. Manufacturing these machines in Shippensburg will have no significant impact on production in other Volvo locations.
"When the $100 million expansion is complete, Shippensburg will have a world-class manufacturing facility. And with a sales force on site, along with the construction of an interactive, state-of-the-art customer and demonstration center, we'll have all the makings of a unique and accessible customer experience," says Karsten Carroll, vice president of change management, Volvo CE Operations Americas. "The new site will facilitate greater teamwork and collaboration among employees, with designated meeting areas being created and workspace being formulated to increase information sharing across functions. That will increase the Company's flexibility and agility, enabling us to meet our customer demands faster."
In addition to the expansion, Volvo CE sales headquarters in North America and Volvo Rents operations are being moved to Shippensburg from Asheville, NC. Volvo Rents is now based in temporary office space less than three miles from the main Shippensburg campus, and Asheville-based Volvo CE employees have had the option of relocating ahead of the September 2012 move, as well.
The Shippensburg plant has around 850 employees and manufactures over 50 different models of asphalt pavers, soil and asphalt compactors, milling machines and motor graders. This figure will rise to 74 machines by 2014, by which time a world class training and customer centre will also have been built.