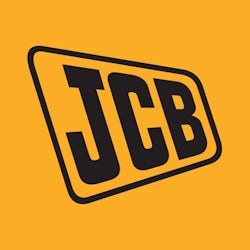 JCB Germany has announced the biggest single investment ever in its business as the company prepares to celebrate 50 years of trading in the German market. 
The company plans to build a brand new, $40 million headquarters for JCB Germany on a site which is double the size of its existing facility in Cologne. Work on the new premises will begin later this year, and the new HQ will open in 2015 –- just as JCB Germany marks the 50th anniversary of its founding in 1965. 
"Germany is Europe's biggest single construction equipment market and the fifth largest in the world," said JCB Chairman Lord Bamford. "JCB continues to make good progress in Germany with both construction and agricultural machinery sales. We have big ambitions to grow our business globally over the next few years, and Germany will play an important role in delivering that growth. The time is now right to invest heavily in this vitally important market." 
"This is fantastic news for the German market and JCB's customers," added JCB Germany Managing Director Frank Zander. "It will enable us to take the sales and service support we offer in Germany to completely new levels and help ensure we grow the business."  
The new German HQ -- which will cover nearly 550,000 square feet -- will remain in Cologne and will be located at the junction of the A1 and A4 to the west of the city. The location provides excellent access to the center of Cologne and the city's airport. 
It will incorporate modern office space as well as training and workshop facilities for JCB Germany's network of construction and agricultural dealers. The new facility will also host customer visits and include a showroom displaying new JCB models.