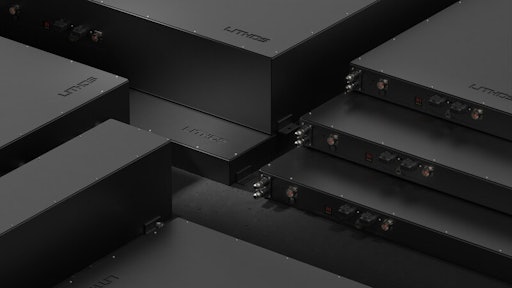 Lithos Energy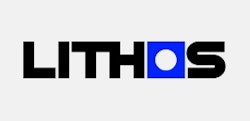 Lithos Energy
Lithos Energy has launched its latest generation of high voltage and low voltage battery pack solutions for customers and at-scale production. The company's battery systems are custom engineered, by application, for eight core industries, including: automotive, marine, off-highway, energy storage, defense, construction, mining and agriculture.
"The debut of our latest battery technology is the culmination of nearly a decade of designing, engineering, and manufacturing modular battery systems that excel in demanding environments," said James Meredith, president and founder of Lithos. "Our revolutionary battery systems represent a decisive moment in providing accessible, scalable, cutting-edge technology for the rapidly electrifying mobility and energy storage industries."
In developing modularly customizable battery solutions, Lithos enables customers to take their products to market with high-volume manufacturing.
"Our modular systems allow new clients with customized requirements, in some cases, to journey from initial engagement to revenue production in as fast as eight months, saving substantial development time and engineering costs versus competitors, while providing access to the highest quality cells and customized battery systems that lead in performance, safety, and reliability. Importantly, all Lithos packs are built application-specific for precise environmental and use-case scenarios, including size, shape and energy requirements," said Meredith.
High and Low Voltage Battery Products
Lithos' latest generation High Voltage System is a 2170 cylindrical-based pack that offers performance and safety in a compact design–in standard modules enabling deployment and customization for a range of applications that demand high energy and power. The IP67-rated Lithos High Voltage System is liquid cooled with integrated BMS and features CAN 2.0B communications.
The Lithos Low Voltage System is a high density 2170 cylindrical-based system that offers passive propagation resistance in a compact design. Features include an integrated BMS, CAN 2.0B communications, IP67-rated protection, 1 m drop rating, as well as high shock and vibration resistance. The Lithos Low Voltage System is designed for on-and off-road e-mobility, marine, industrial robots, telecom and reserve power.
Request More Information
Fill out the form below to request more information about
Lithos Energy Releases Next-gen High and Low Voltage Battery Packs