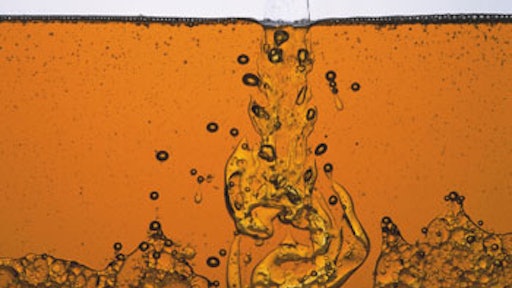 Clean Solutions, a division of Donaldson Company, Inc., deals with the problems caused by water in diesel fuel every day. As more and more equipment operators are affected by this often significant problem, Clean Solutions is pleased to announce Water in Diesel Fuel – Best Practices for Getting it Out and Keeping it Out, a 20-minute interactive webinar.
"Free water is probably the single biggest cause of fuel system failure," said Scott Grossbauer, Global Director – Donaldson Clean Fuel & Lubricant Solutions. "Engine manufacturers require that zero free water reaches the high-pressure common-rail (HPCR) fuel system, which often means that water in the fuel can lead to denied warranty claims. Additionally, the elimination of water will reduce rust, corrosion, wear, fuel degradation and other damage. More than ever, it's vital that diesel stays clean and dry."
During the Water in Diesel Fuel webinar, the discussion will focus on the variety of problems caused by water in diesel fuel, as well as remedies and best practices for keeping fuel clean and dry from the moment it is delivered to a user's bulk tanks until it is combusted by the engine.
The webinar will be offered on Thursday, April 23 at 12 p.m. and 3 p.m. CST and also Friday, April 24 at 8 a.m. Sign up here.
If you missed the previous Donaldson webinars, What is Dirty Diesel Costing You? and The Challenges of Diesel in Cold Temperatures, you can still view them on mycleandiesel.com.