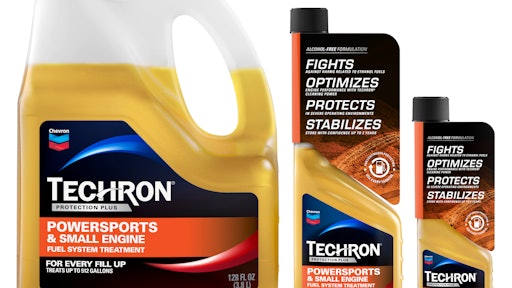 Techron Powersports & Small Engine restores power and performance while optimizing fuel efficiency as it cleans fuel injectors, combustion chambers, throttle bodies and carburetors.       
The additive's performance detergents minimize cold-start problems 
Dissolves and prevents intake-valve deposits 
Cleans and controls gum and varnish build-up in the fuel system 
Treatment is offered in three package sizes: 4 oz., 10 oz. and 1 gallon.
   
Request More Information
Fill out the form below to request more information about
Techron Powersports and Small Engine Fuel System Treatment