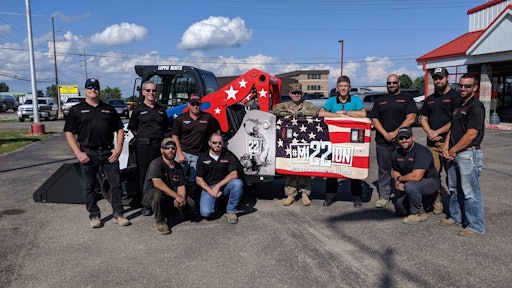 Leppo Rents
What started as a social media challenge between multiple Bobcat dealers is becoming a national charity challenge among the Bobcat dealer community. The challenge calls out Bobcat dealers to wrap their equipment in decals to support organizations and then donate a portion of the rental revenue to those organizations.
Leppo Rents, a Bobcat and JLG dealer, is one of the companies that has taken part in the equipment wrap challenge. In August, the company wrapped a track loader to support Mission 22, an organization that provides psychological services to veterans. Leppo Rents also has lifts that support autism awareness and breast cancer awareness. Dealers across the nation are using this challenge to give back to their local community.
"A company can only be a strong as the community and customers it supports. We, along with many other dealers who have taken up this charity challenge, are proud to bring awareness to the great organizations that work tirelessly to help those in need," said Joe Helline, Leppo marketing coordinator.