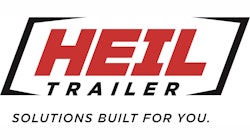 Dover Corp. sold Heil Trailer International, a global provider of engineered tank and specialty trailers for markets including oil and gas and infrastructure, to private equity firm, American Industrial Partners.
Heil Trailer was founded in Wisconsin in 1901 and is headquartered in Athens, Tenn. The company is a global enterprise with three North American manufacturing facilities and facilities in both Thailand and Argentina. Heil products include liquid, dry-bulk and specialty trailers.
With the transaction, the company appointed Randall Swift as its CEO. Prior to joining Heil, Swift was CEO of Allied Specialty Vehicles, Inc., a portfolio company of American Industrial Partners and a manufacturer of specially vehicles such as ambulances, terminal trucks, fire trucks, school buses, and motorized RVs. In addition, Bob Foster rejoined Heil as its chairman of the board. As president of Heil for 15 years prior to 2006, Foster led a number of growth initiatives that more than doubled the company's size and added global diversity.
American Industrial Partners is an operationally oriented middle-market private equity firm that invests in North American-based industrial businesses. The firm has been active in private equity investing since 1989, completing more than 30 transactions and currently managing more than $1.1 billion in equity capital. American Industrial Partners invests in all forms of corporate divestitures, management buyouts, recapitalizations, and going-private transactions of established businesses with revenues of $100 million to $500 million.
Companies in this article