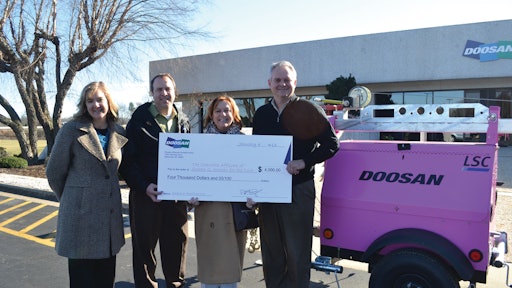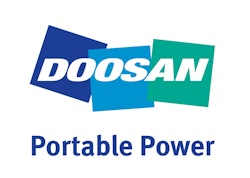 Doosan Portable Power recently donated $4,000 to Susan G. Komen for the Cure, Charlotte Affiliate. Susan G. Komen is the leading breast cancer awareness and research organization in the U.S.
Doosan Portable Power Brands Pink Equipment for Breast Cancer Awareness
The donation is part of a broader effort by Doosan Portable Power to support Susan G. Komen and efforts to increase breast cancer awareness. In 2011, Doosan Portable Power created a line of pink products - a P185 air compressor, G25 mobile generator and LSC light tower - which dealers had the opportunity to purchase in support of the cause. Doosan Portable Power also offers a line of pink merchandise with 10 percent of proceeds benefiting Susan G. Komen for the Cure. To date, Doosan Portable Power donations have totaled more than $10,000.
Companies in this article