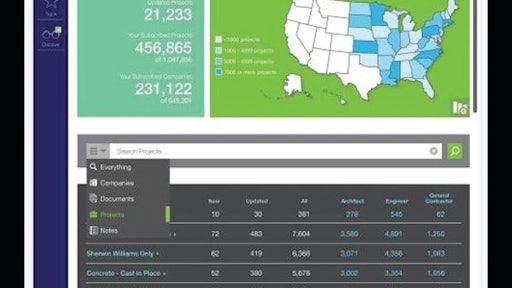 Reed Construction Data announces the launch of Intelligent Leads, a new way to view construction project activity across the United States. Combining Reed's database of construction projects with RSMeans' predictive cost models, Intelligent Leads offers unmatched visibility into project opportunities.
RSMeans, a division of Reed Construction Data, is a leading provider of construction cost information. For more than 70 years, RSMeans has been the source of locally relevant, accurate and up-to-date cost information.
Intelligent Leads shows building product manufacturers exactly where they can best focus their efforts for maximum profit. Fully searchable plans, specs and schedules identify projects manufacturers might easily miss, and the RSMeans-powered Material Demand estimates the project's value to the manufacturer very early in the project life cycle – even before specifications are written.
Video: How the Reed Insight Intelligent Leads System Works
In addition, Intelligent Leads offers an intuitive and customizable dashboard that puts all information at the users' fingertips. Its saved- searches, automatic company activity alerts and exports deliver a different and improved user experience.
"Intelligent Leads is the first product released under Reed's new Insight platform," says David Ward, chief marketing officer, Reed Construction Data. 
Intelligent Leads is available now and will be showcased at the Greenbuild 2013 Convention in Philadelphia, November 20-21 at the Reed Construction Data Booth 3107.