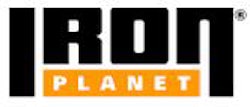 GovPlanet.com, an online marketplace dedicated to buying and selling used government assets, sold 158 inspected items from U.S. Department of Defense (DoD) surplus rolling stock at its first online auction held on November 19.
"The success of our inaugural GovPlanet sale demonstrates the power of our global online marketplace and ability to deliver results for the government sector," said Gregory J. Owens, Chairman and CEO of parent company IronPlanet. "Our Internet model and exclusive guaranteed inspection reports deliver a more efficient and profitable way for the U.S. Defense Logistics Agency and other government agencies to manage their surplus assets."
Vice Admiral Mark Harnitchek, Director, Defense Logistics Agency (DLA), Mr. Michael Cannon, Director, DLA Disposition Services, and other staff members met with the IronPlanet management team and toured the company's headquarters in Pleasanton, CA, on auction day.
"We are extremely pleased that the first auction under the new contract for sale of usable rolling stock yielded such positive results," Mr. Cannon said. "DLA's intent when we worked up the new contract was better stewardship and using sales revenue to lower the cost of logistics for the armed forces – and that means fewer tax dollars are needed."
GovPlanet.com's inaugural auction included cargo trucks, tractor trucks, utility trailers, forklifts, construction equipment, and other types of rolling stock from 16 DLA sites across the country. Approximately half of the items received international bids, with international bidders from 16 countries, including the UAE and the Philippines. For example:
A 1995 Southwest Mobile Systems M1000 Five/Axle Equipment Trailer located in Texas, drew 23 bidders from across the U.S., Mexico, and the Philippines with the winning bid of $80,500 from a bidder in Nevada.
A Caterpillar D7G Crawler Tractor located in Georgia, drew 16 bidders from six countries, with the highest bid of $61,000 from a bidder in Ecuador.
GovPlanet.com will have more than 1,000 items for sale in its December auctions scheduled on the 3rd, 10th, and 17th of the month. Inventory may be viewed two weeks in advance of each auction. Every item on GovPlanet includes an inspection report with a thorough description of the equipment's condition and features and photos. These reports are backed by IronPlanet's exclusive IronClad Assurance buyer protection program, which guarantees the report is an accurate description of the item's condition.
Companies in this article