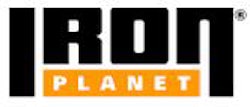 GovPlanet, an online marketplace for buying and selling used government assets, announced that buyers can start viewing and bidding on used High Mobility Multipurpose Wheeled Vehicles (HMMWVs), or Humvees, for sale during its Dec. 17 online auction.
"We will be offering military Humvees of various model years and configurations all backed by the industry's only guaranteed inspection reports," said Randy Berry, senior vice president, operations and services for parent company IronPlanet. "Our GovPlanet.com marketplace combined with IronPlanet's IronClad Assurance buyer protection is making it easier than ever for people to buy used government assets online confidently and conveniently."
The Humvees featured on GovPlanet.com only include cargo and troop carriers with model numbers M998, M998A1, M1038 and M1038A1. All are "soft sided," or unarmored, vehicles for off-road use only.
Every item on GovPlanet includes an inspection report with a thorough description of the equipment's condition and features and photos. These reports are backed by IronPlanet's exclusive IronClad Assurance buyer protection program, which guarantees the report is an accurate description of the item's condition. Buyers can preview rolling stock surplus assets of the U.S. Department of Defense (DoD) two weeks before each auction.
Companies in this article