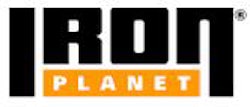 IronPlanet and Cat Auction Services will host their end of May online auction in association with Ring Power Corporation and other key dealers and contractors.The auction will begin at 7 a.m. Pacific Time and run May 28 and May 29.
More than 1,900 lots will feature equipment from Ring Power, Kelly Tractor, Mustang Cat, PipeLine Machinery International (PLM), Yancey Bros. Co., Phillips & Jordan, Inc., Lehman-Roberts Co., Anderson Columbia Co. Inc., and MacAllister Machinery, among others. The equipment is located in 47 states and five countries: U.S., Canada, Mexico, Dominican Republic and Guatemala.
Featured auction equipment includes:
2014 Cat 140M2 VHP Plus Motor Grader
2014 Cat D6T XL Crawler Tractors
2012 Cat D6N LGP Crawler Tractor
2012 Cat D7E LGP Crawler Tractor
2012 Cat D8T Crawler Tractors
2013 John Deere 824K Wheel Loaders
2013 Cat 924K Wheel Loader
2012 Cat 930K Wheel Loaders
2012 Cat 980K Wheel Loaders
2013 International 7400 T/A Dump Trucks
2012 Freightliner 114SD Tri/A Dump Tuck
2012 Cat 740B Articulated Dump Trucks
2013 Cat 349EL Track Excavators
2013 – 2011 Cat 336EL Track Excavators
2013 – 2012 Cat D6N LGP Crawler Tractors
2012 Hitachi ZX160LC-5N Track Excavator
2013 Cat 303.5E CR and 2012 / 2011 Cat 303.5D CR Mini Excavators
2013 Kenworth T370 S/A Water Truck
In addition to the above, equipment includes:
Wheel Loaders ( 70+)
Excavators (90+)
Backhoe Loaders (20+)
Crawler Tractors (60+)
Motor Graders (35+)
Forklifts (50+)
Scissor Lifts (65+)
Compactors (65+)
Conventional Tractor Trucks (40+)
On Highway Dump Truck (20+)
Equipment featured from Canada includes:
2013 Komatsu D115AX-7 Crawler Tractors
2012 Komatsu D275AX-5E0 Crawler Tractor
2013 and 2012 Komatsu HM400-3 Articulated Dump Trucks
2012 Cat D6T LGP Crawler Tractors
2012 Komatsu PC240LC-10 Track Excavator
2012 Komatsu D51PX-22 Crawler Tractor
2012 Cat 740B Articulated Dump Trucks
Items are available for preview online at www.ironplanet.com and at www.catauctions.com.
Companies in this article