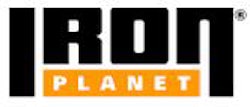 IronPlanet, a leading online marketplace for buying and selling used heavy equipment, today announced it has acquired Kruse Energy and Equipment Auctioneers LLC, a leader in oilfield equipment auctions, extending its presence in the oilfield industry. Terms were not disclosed.
"IronPlanet and Kruse together will give our oil and gas customers an integrated marketplace to manage their inventories more efficiently," said Gregory J. Owens, IronPlanet Chairman and CEO. "We will be able to offer them the channels they need – either traditional auctions or online marketplaces – to achieve their time to market and pricing objectives. IronPlanet will benefit from Kruse's expertise and leading position in the industry, and likewise, Kruse will broaden its reach by leveraging our online technology marketplace and global buyer base. This combination strongly positions IronPlanet for further growth in the oil and gas industry, an area where we see significant growth potential."
"We are proud to have provided the energy industry with the highest quality service possible and we look forward to continuing that tradition," said David Long, Kruse Energy and Equipment Auctioneers Co-Founder. "IronPlanet gives us a great platform for growth as well as leading-edge technology that will help take our business to the next level."
As the companies work together to build the Kruse marketplace, IronPlanet's more than one million registered users will be able to buy through Kruse and also rely on the services they have come to expect from IronPlanet.
"We will continue to look for strategic growth opportunities, like Kruse, while also growing our business organically with new brands like TruckPlanet, allEquip, and our recently announced GovPlanet," said Owens. "Kruse is well established as the industry leader and we are looking forward to working with David Long, Jim Richie and their great team."
Kruse is a full-service auction company that has conducted more than 90% of the energy auctions in the U.S. over the past 25 years. Co-Founders David Long and Jim Richie will continue to operate and manage the business, and both Long and Richie will join the IronPlanet executive committee. Kruse is based in Odessa, TX, and Oklahoma City, and will operate as a wholly-owned subsidiary of IronPlanet, maintaining its brand and employees.
Companies in this article