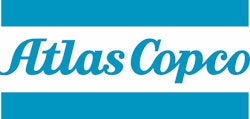 Atlas Copco announced that Eugene, OR-based Papé Machinery Inc. is expanding its offering of Atlas Copco equipment at all 21 of its construction and forestry locations throughout California, Nevada, Oregon and Washington. Papé Machinery will rent, sell and and service a large range of equipment, including Atlas Copco air compressors, concrete tools and hydraulic attachments, in addition to the Dynapac asphalt rollers, pavers and soil rollers already served. It will also offer replacement parts for the equipment, ensuring timely service. This development expands the availability of equipment for contractors in the construction industry and allows Papé Machinery to better serve contractors taking on a variety of construction and repair projects.
"We chose Atlas Copco for its road construction equipment 15 years ago because they have a larger variety than most other brands. So it was a good fit when we decided to expand our offering to ensure that our customers receive reliable products that are backed by consistent, high-quality customer service," said Rodger Spears, president of Papé Machinery. "That's how we honor our commitment to keep customers moving."
Adding Atlas Copco products gives Papé Machinery a complete equipment offering, particularly for its road construction line. Roadbuilding contractors can now purchase or rent a full range of equipment, from air compressors to pavers, that they can use from start to finish on a variety of applications, including pathways, parking lots and highways.
"Having a more diverse construction line allows us to better serve our existing roadbuilding contractors and also helps us gain new customers looking for a complete package from one source," Spears said. "But it's not just about breadth of equipment, it's also about ensuring that the equipment is durable, dependable and has a low overall cost of ownership."
"Papé Machinery's commitment to customer service represents our company well," said Brian Burke, Atlas Copco regional manager, western division. "Its customer service team supports contractors at Papé Machinery's facilities as well as their jobsites. This maximizes productivity, which is also a major point that Atlas Copco uses while designing equipment."
The Papé Group Inc., headquartered in Eugene, Oregon, is the holding company for Papé Machinery Inc. The Papé organization started dealing equipment in 1938 throughout Oregon's Willamette Valley and now is a leading supplier of equipment for a wide variety of applications, including agriculture, construction, forestry and material handling, to name a few. It's a fourth-generation family business and credits its customer service as a key to its success and growth over the past 75 years. The Papé companies have over 80 locations in more than 60 cities throughout California, Idaho, Montana, Oregon, Nevada and Washington, and have been a Dynapac dealer for 15 years.