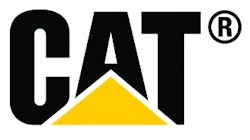 According to Caterpillar, the newly-opened 3D Printing & Innovation Accelerator will help to fuel the future, driving even greater collaboration, innovation and acceleration to develop new solutions to meet customer needs. The 3D Printing & Innovation Accelerator features three state-of-the-art new spaces:
Additive Manufacturing (3D Printing) Factory – Mossville, IL
Innovation Accelerator – Mossville, IL
Micro Foundry – Mapleton, IL
Additive Manufacturing Factory – 3D Printing Hub
Caterpillar has been actively engaged in 3D printing technology for many years in a variety of our facilities, but the new Additive Manufacturing Factory allows it to take this to a new level, with a focus on components (parts). With this centralized location of both commercial and high-end prototype 3D printers, the company has the ability to better serve its customers, increase the efficacy of internal operations, and conduct exploratory research and development with the latest technology.
For customers, this technology is all about helping them increase uptime. Parts on machines wear out over time, resulting in downed machines. Sometimes, customers have older machines with parts that are not readily available. With the Additive Manufacturing Factory, Caterpillar can print that particular part for a customer's machine in a matter of hours, instead of the weeks or months it might take to acquire the part through normal channels. This means the customer's machine is back in operation faster, ensuring minimal disruption in the work.
In terms of internal operations, if an employee on a Caterpillar line needs a critical tool to make a machine and that tool breaks, supplier lead times to get a replacement can be long. Now, however, that tool can be 3D printed in-house and get it into the hands of team members quickly, ensuring minimal disruption and greater efficiency on our shop floor.    
For R&D purposes, the Additive Manufacturing Factory can quickly and easily print conceptual designs, allowing our engineering teams to optimize their design process and accelerate their work.
Innovation Accelerator
The Innovation Accelerator is a two-story space where Caterpillar team members go to let their imaginations run wild, dreaming up and modeling the next great innovation in a setting that encourages creativity. In the Innovation Space, small groups meet to discuss ideas that might lead to an innovative new part, system, or product that could transform how Cat customers do their work. In this space, the groups connect to brainstorm and explore endless possibilities.
Once an idea has been selected for further exploration, the teams head downstairs to the Maker Space, where they experiment with physical materials to model their concept. Using desktop 3D printers; a computerized numerical control (CNC) router; automatic laser cutting machine; and basic tools like drill presses, sanders, and saws, they take the first steps in giving form to their concept by quickly modeling parts to represent what might eventually be made in steel.
When the teams want a more precise version of their model, they can walk across the hallway to the Additive Manufacturing Factory for a nuanced 3D model. And when that model is ready to take a more final form, the teams walk out onto shop floor and connect with the production team members who can get the job done.
Micro Foundry – Sand 3D Printing Technology
Caterpillar invests billions annually on the production and procurement of metal castings — machine parts that are created by pouring liquid metal into a mold. Castings are used for a variety of applications and are critical to the life of our products. For some applications — such as prototypes, slow-moving parts, or other one-offs — only a few castings are needed each year. These low-volume castings are costly and time-consuming to create.
The launch of the new Micro Foundry, located in the existing larger foundry in Mapleton, IL, enables rapid creation of low-volume castings using sand 3D printing technology. The work done in this new space will positively — and in some ways dramatically — impact cost, time, quality, and waste reduction, resulting in benefits for both Caterpillar and its customers.
Design Optimization. Low-volume castings often take several months to procure, with patterns costing tens of thousands of dollars. With the Micro Foundry, Caterpillar can dramatically reduce the lead time for prototype castings, while eliminating the pattern expense. When engineers developing a new product can get a casting quickly and efficiently, they spend less time procuring the casting and have more time to focus on optimizing the design of the casting and of the larger machine. This acceleration of the casting development process results in higher quality castings that are optimized for the application and the manufacturing process.
Process Improvement. With the Micro Foundry, Caterpillar can improve the casting process at the point of creation instead of leaving it in the hands of suppliers. Sand 3D printing technology produces the same high-quality castings that can be developed using traditional methods, and it allows for the rapid evaluation of many casting process alternatives without any tooling expense. By using the Micro Foundry technology to optimize the casting process before production, scrap and rework waste for both castings and tooling can be reduced.
Customer Service. Made-to-order and other low-volume castings can take months to create. Using the sand 3D printing technology at the Micro Foundry, a casting mold can often be printed within 24 hours, allowing for accelerated production of the final part, which can then be shipped to a customer in a fraction of the time normally required. This reduced time also enables a reduction in on-hand casting inventory. And because the process doesn't require a pattern, there is no longer a need to warehouse patterns for future production of low-volume service part castings. All of these benefits positively impact inventory management costs.