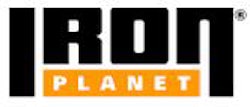 Ritchie Bros. Auctioneers Incorporated ("Ritchie Bros."), the world's largest industrial auctioneer and a leading equipment distributor, and IronPlanet, a leading online marketplace for used heavy equipment and other durable asset sales, today jointly announced that they have entered into an agreement under which Ritchie Bros. will acquire IronPlanet for approximately US$758.5 million, subject to customary closing adjustments.
Founded in 1999, IronPlanet complements Ritchie Bros.' primarily end‐user customer base, as it focuses largely on the needs of corporate accounts, equipment manufacturers, dealers and government entities in equipment disposition solutions. It conducts its sales primarily through online‐only platforms, with weekly online auctions and in other equipment marketplaces. IronPlanet, a private company based in the United States, sold approximately US$787 million of Gross Merchandise Value (GMV)1 through their sales channels during 2015, and has achieved a 25.2% compounded growth rate in assets sold from 2013 through 2015. This growth momentum has continued, with a 41% increase in GMV during the first half of 2016 relative to the same period in 2015.
"This transformative transaction is the logical next step for Ritchie Bros., building on our multi‐channel platform, global reach and long‐standing customer relationships. Together with IronPlanet, we will create a combined company of trusted brands with the ability to provide customers around the world with a greater number of choices and platforms to sell, buy and list equipment when, where and how they want – whether onsite or online. Our commitment to diversifying our
offerings is directly in line with customer demand for multiple selling and buying solutions," said Ravi Saligram, Chief Executive Officer of Ritchie Bros. "This acquisition will help accelerate our growth in revenue and earnings and add shareholder value by continuing to expand our capabilities in new channels, sectors, regions and customer segments. Ritchie Bros. and IronPlanet both have talented teams and winning cultures built on a passion for serving customers."
"This is an exciting day for IronPlanet, our customers, employees and shareholders. IronPlanet joining forces with Ritchie Bros. will allow the combined company to deliver a multi‐channel marketplace that will provide a full range of equipment asset management and disposition solutions. IronPlanet has built a leading online marketplace and technology platform across a number of verticals, and when combined with Ritchie Bros.' strength in live onsite auctions, will prove to be a powerful combination in driving value for our customers," said Gregory J. Owens, Chairman and Chief Executive Officer of IronPlanet.
Transaction Terms
Under the terms of the transaction, Ritchie Bros. will acquire 100% of the equity of IronPlanet for approximately US$740 million in cash and the assumption of unvested equity interests in IronPlanet, subject to adjustment, that brings the total transaction value to approximately US$758.5 million. This represents a 13.0x multiple of IronPlanet's 2017 Estimated Adjusted EBITDA, inclusive of the expected $100 million net present value of tax synergies and $20 million in run‐rate cost
synergies.
Ritchie Bros. intends to finance the transaction through a combination of cash on hand and new debt, and has bridge financing commitments from Goldman Sachs Bank USA subject to customary terms and conditions to facilitate the transaction close. Following the close of the transaction and the required financing, Ritchie Bros. is expected to have a net debt to EBITDA ratio of no more than 3.0x.
Ritchie Bros. has secured employment agreements with key executives, who will supplement the strength of Ritchie Bros.' global management team. Mr. Owens has agreed to join the combined company's executive committee upon closing.
The transaction was approved by the Boards of Directors of both companies and is expected to close by the first half of 2017, subject to regulatory clearances and the satisfaction of other customary closing conditions.
Companies in this article