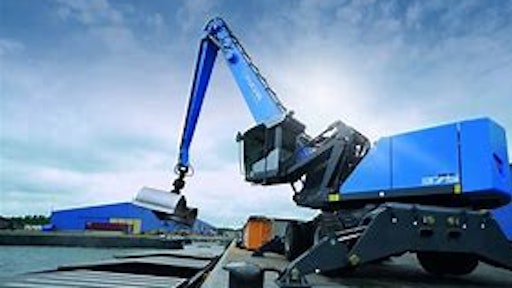 The machine was designed from scratch. The main target groups are all scrap yards which load shredders or shears, steel mills, and river terminals.
 Dual tires.

 adaptable the undercarriage 

the overall design was optimized to ensure maximum service life.

high load capacity,

Linde hydraulic system, which makes for a more agile machine

over the air software updates

The modular system lets customer customize their machine to their requirements 

 dual or single tires,

loading systems with a reach of 59´ or 65´7´´

various lifting cab systems,

electric or standard diesel engines

larger undercarriage than the MHL390 

charging station for mobile phones

air-conditioned food storage box

ambient lighting

status messages on the display screen. 
Request More Information
Fill out the form below to request more information about
Fuchs Newest Innovation