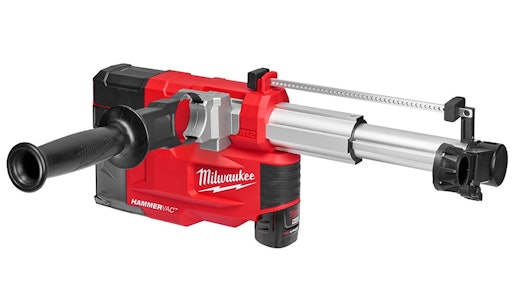 Milwaukee Tool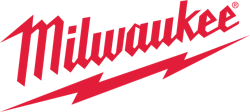 Milwaukee Tool has introduced the second generation of the M12 HAMMERVAC Universal Dust Extractor. Compatible with any brand of SDS Plus Rotary Hammers, the redesigned M12 HAMMERVAC Universal Dust Extractor is OSHA Table 1 compliant*, features a new AUTOPULSE filter cleaning system, with a dust-extraction solution that allows it to be emptied without any exposure to the user.
"In 2013, Milwaukee introduced the M12 HAMMERVAC Universal Dust Extractor, the world's first and only self-powered onboard dust extractor. While this dust extractor has remained the only tool of its kind in the industry, we continued to advance our technology so we can now provide an improved version of this critical tool on many jobsites," says Kevin Gee, group product manager for Milwaukee Tool. "The second generation of our M12 HAMMERVAC has been vastly improved across the board with multiple user-requested updates including increased max depth and diameter capacity, a new filter cleaning system, and a streamlined way for users to clean out the dust box with a vacuum."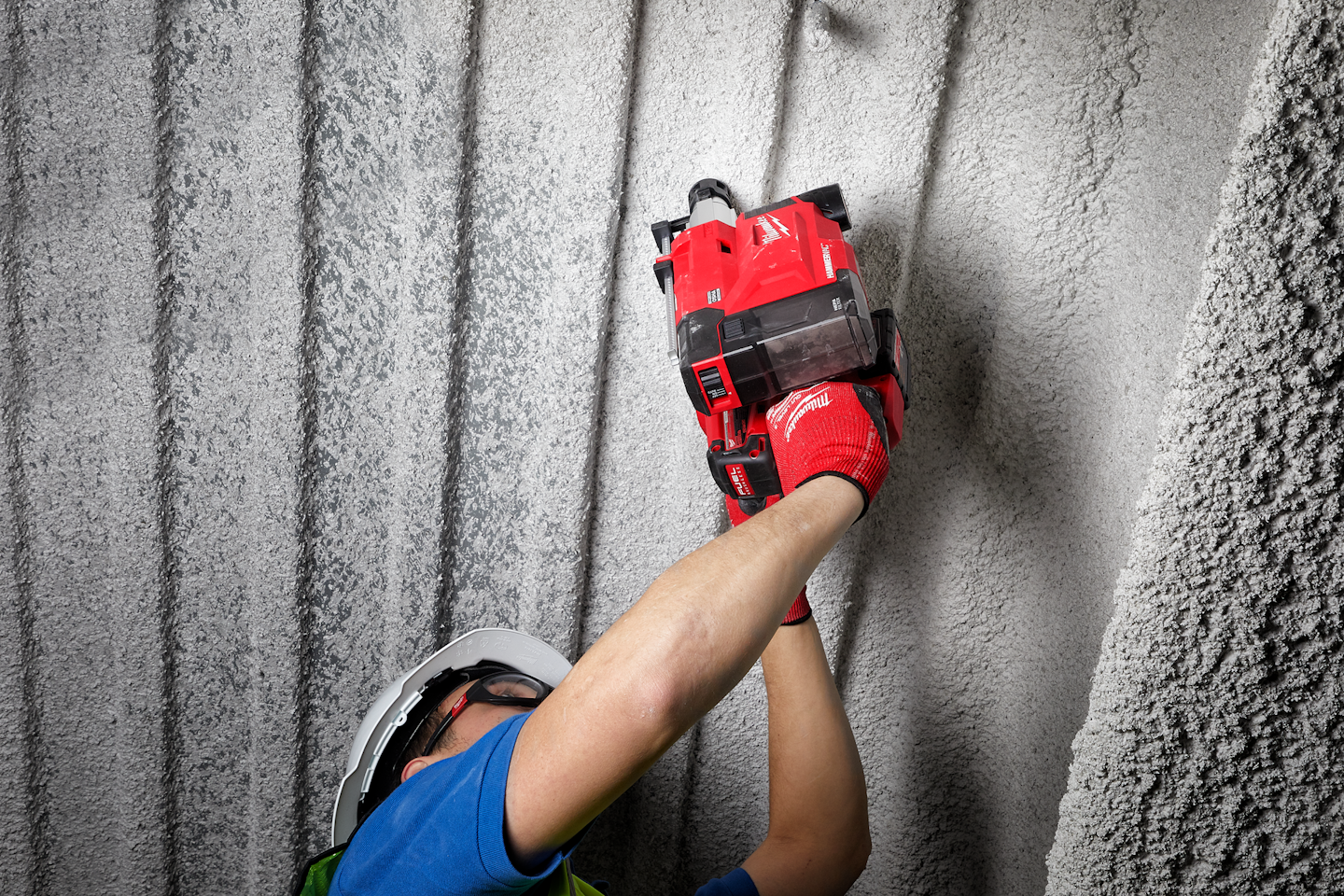 Milwaukee Tool

Once the visible dust box is full, users can easily suction out the dust with a vacuum, mitigating the risk of that dust becoming airborne.
* In order to be compliant with the OSHA regulation 29 CFR 1926.1153 on respirable silica dust companies must prove they are under the PEL by following Table 1 standards, demonstrating objective data, or conducting their own self-monitoring programs, as laid out by OSHA.
Specifications:
OSHA Table 1 compliant
AUTOPULSE filter cleaning mechanism
Universal Fitment to any SDS-Plus rotary hammer
Capacity: Up to 8 in. depth and 1-1/4 in. diameter
Per HEPA standards, the certified HEPA filter will remove 99.97% of particles greater than 0.3 µm. 
Kit Includes M12 HAMMERVAC Universal Dust Extractor, (2) M12 REDLITHIUM CP2.0 Battery Packs, charger, (1) small diameter nozzle, (1) large diameter nozzle and contractor bag
Request More Information
Fill out the form below to request more information about
Milwaukee Tool Introduces Second Generation M12 HAMMERVAC Universal Dust Extractor