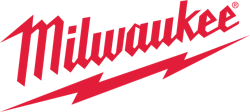 Milwaukee Tool introduces REDSTICK Box Levels. Designed with an All-Metal Backbone that reinforces the box level frame and new-to-world, SHARPSITE Vial Technology, REDSTICK Box Levels are durable and easy to read layout solution for professional tradesmen – delivering precision accuracy within 0.029 degrees. Critical to the REDSTICK Box Levels' durability is an All-Metal Backbone. The Backbone reinforced frame creates a more secure and protected vial setting to protect accuracy and prevent damage or loosening.
High-density, removable endcaps protect the frame and provide better access into tight spaces.
The new Box Levels feature SHARPSITE Vial Technology. Black bands on the vials create high contrast edges that make the magnified bubble easier to read and deliver precision-grade accuracy.
SHARPSITE vials are engineered with high-impact acrylic which delivers 10X more durability than the standard competitive block vials and protects the accuracy over the life of the level.
With the launch of REDSTICK Levels, Milwaukee will also introduce a Lifetime Accuracy Guarantee.
All magnetic models include amplified rare-earth magnets which provide maximum holding power in common metal applications. Precision milled measuring surfaces on the top and bottom guarantee accuracy in all working positions. 
For users who require a smaller profile box level, Milwaukee will also introduce REDSTICK Compact Levels. Built on a compact box level frame, the levels are designed for tight access use or jobsite installation applications with smaller working surfaces.
All new REDSTICK Levels are designed to meet the needs on the jobsite and backed by a Limited Lifetime Warranty.
Available Models
Non-Magnetic
16" REDSTICK Box Level (MLBX16)
24" REDSTICK Box Level (MLBX24)
32" REDSTICK Box Level (MLBX32)
36" REDSTICK Box Level (MLBX36)
48" REDSTICK Box Level (MLBX48)
59" REDSTICK Box Level (MLBX59)
72" REDSTICK Box Level (MLBX72)
78" REDSTICK Box Level (MLBX78)
96" REDSTICK Box Level (MLBX96)
24"/48" REDSTICK Box Level Set (MLBXS48)
78"/32" REDSTICK Box Level Jamb Set (MLBXJB)
Magnetic
16" REDSTICK Magnetic Box Level (MLBXM16)
24" REDSTICK Magnetic Box Level (MLBXM24)
32" REDSTICK Magnetic Box Level (MLBXM32)
36" REDSTICK Magnetic Box Level (MLBXM36)
48" REDSTICK Magnetic Box Level (MLBXM48)
59" REDSTICK Magnetic Box Level (MLBXM59)
72" REDSTICK Magnetic Box Level (MLBXM72)
78" REDSTICK Magnetic Box Level (MLBXM78)
96" REDSTICK Magnetic Box Level (MLBXM96)
24"/48" REDSTICK Box Level Set (MLBXSM48)
78"/32" REDSTICK Box Level Jamb Set (MLBXJBM)
Compact
24" REDSTICK Compact Box Level (MLCM24)
24" REDSTICK Magnetic Compact Box Level (MLCMM24)
48" REDSTICK Compact Box Level (MLCM48)
48" REDSTICK Magnetic Compact Box Level (MLCMM48)
72" REDSTICK Compact Box Level (MLCM72)
72" REDSTICK Magnetic Compact Box Level (MLCMM72)
24"/48" REDSTICK Compact Box Level Set (MLCMS48)
24"/48" REDSTICK Magnetic Compact Box Level Set (MLCMSM48)
Request More Information
Fill out the form below to request more information about
Milwaukee REDSTICK Box Levels