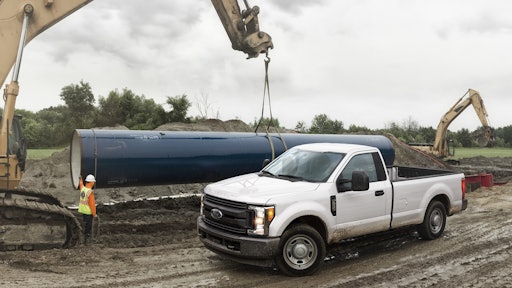 While fully loaded full-size pickups with comfort options such as massaging, heated seats and heated steering wheels continue to consistently top the sales charts, there is another option for your business fleet needs. Manufacturers still offer fleet-oriented work trucks complete with steel wheels and more spartan interiors. Supplied minus the latest comfort amenities, these "work truck specials" offer all the performance at a substantial price discount. And in some cases, options such as vinyl floor mats and seats actually make the trucks easier to live with on muddy and dusty jobsites.
Whether you opt for the premium trim level pickups, work truck specials or any trim level in between, you should understand how your choices can impact ownership costs.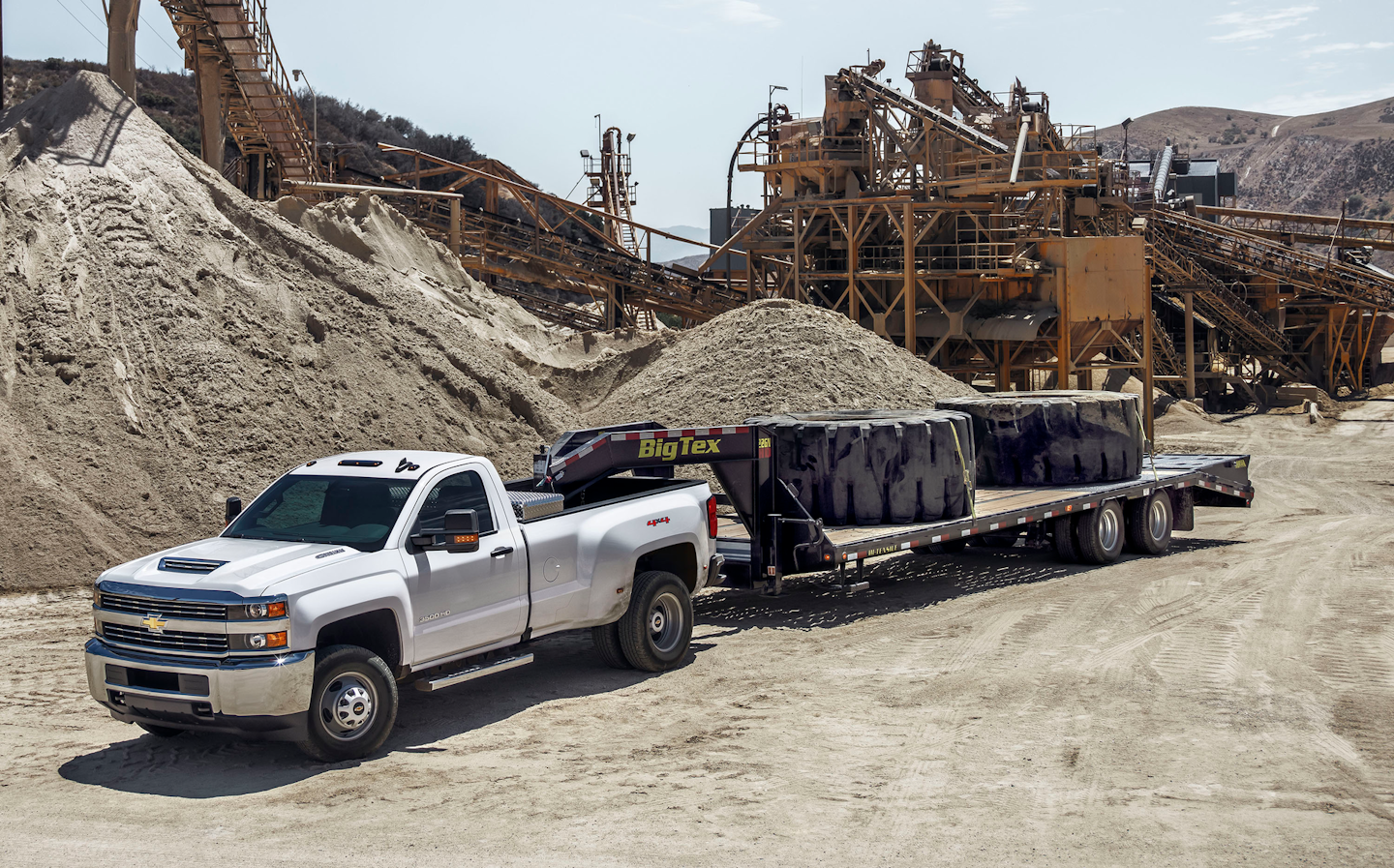 Chevrolet advises customers individually to decide if a work truck trim or up-level trim better suits their unique needs. There are many variables that lead to trim level decisions.
"We actually segment our customers into three groups: retail customers who are buying one at a time for their personal use, small businesses and fleet companies," says Dave Sowers, head of marketing, Ram Commercial. "The fleet companies are the most well-informed, most researched purchasers of the three because they are spending a lot of money. They are buying multiple vehicles and they are watching their bottom line. We see them matching up or job rating the vehicle." They are selecting the most appropriate tool for the job.
"If you look across the commercial vehicle segments — light-duty pickup, heavy-duty pickup, commercial vans and chassis cabs — there are a lot of purchases from that small business and fleet side that are getting down-sized or right-sized to the capability that they need," says Sowers. "The trucks and vans have gotten more capable over time and that has allowed some customers to step down in classes and still get the capability that they need from their truck.
"At the same time, the powertrains have evolved," he continues. "It used to be in the light-duty space you would buy a regular cab truck with a V8 engine and it probably had a four-speed transmission. It had poor fuel economy but it had enough capability to get the job done. Now, with modern V6s and eight-speed transmissions, customers are able to make a purchase decision on a V6 that allows them to get the job done in a much more efficient way."
Ram Tradesman Targets Capability
Ram Trucks brands its commercial offering the Tradesman, and it is available in 1500 through 3500 pickups. "We launched the Tradesman to make it easy for that commercial and fleet customer to be able to order a well-equipped vehicle that would be capable for them to meet their needs from a business perspective, and then would have a low cost of ownership and ultimately reasonable resale value if they replace their vehicles over time," says Sowers. "We try to make sure the content we are putting on adds value to the end-use customer. That's what holds value when it goes through auction."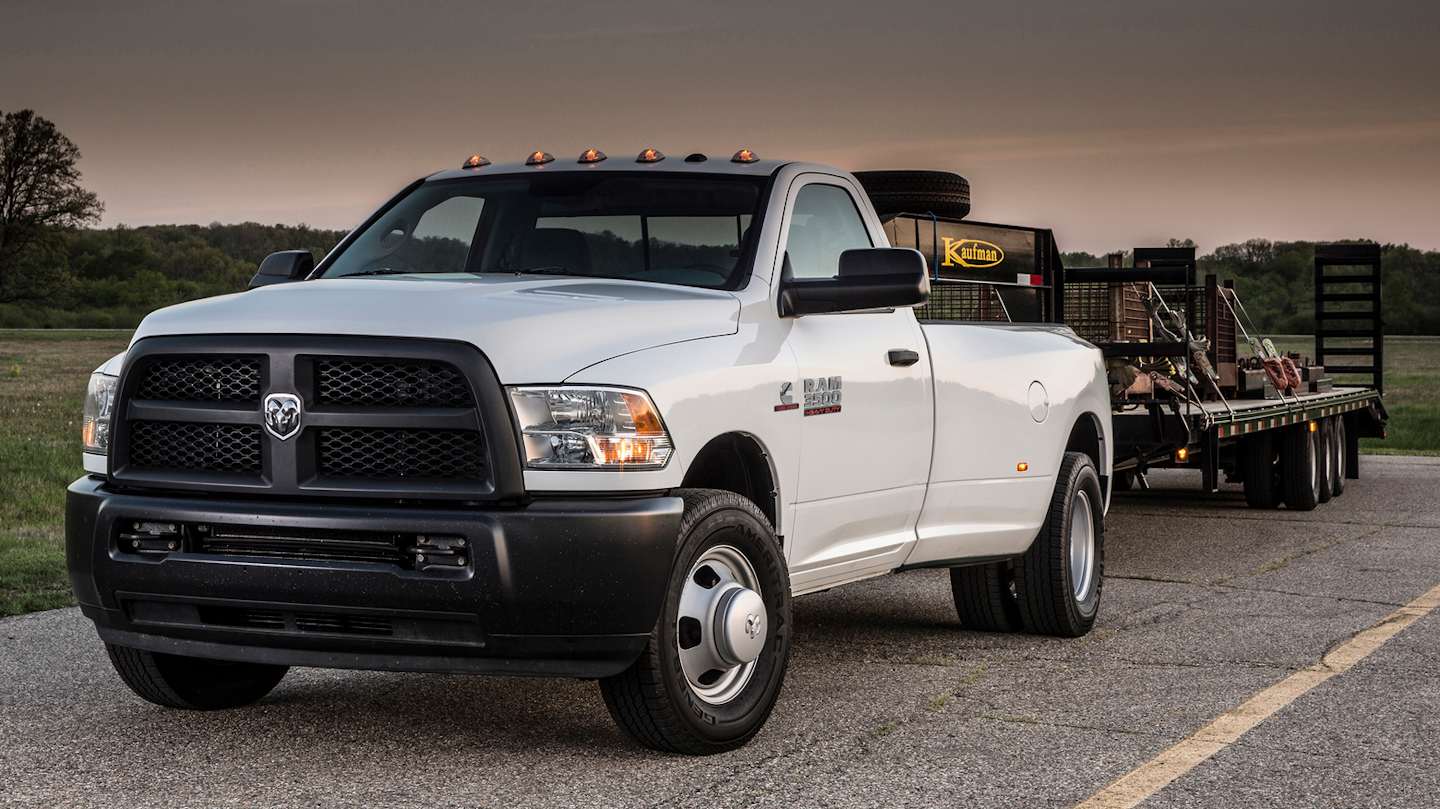 Ram Trucks brands its commercial offering the Tradesman, and it is available in 1500 through 3500 pickups.The Tradesman 1500 comes with a choice of two powerplants: a 3.6-liter V6 with 305 hp and 269 lbs.-ft. of torque, or a 5.7-liter V8. The 2WD regular cab, equipped with a 3.6-liter V6, boasts a starting MSRP of $26,395. Add the capability of 4WD and the MSRP starts at $30,995.
"On the light-duty pickup, we wanted to make sure it was functional, so we made the Class 4 receiver hitch and spray-in bedliner standard for the Tradesman package," notes Sowers."The 5.7-liter is still the most popular engine, but we are seeing a growing number of fleets that are adopting the V6 powertrain because of the capability that the powertrain delivers and the operating efficiency and fuel economy that we get out of it. With the V6 powertrain, we get our maximum trailer weight capability of 7,600 lbs. The maximum payload that we have with the V6 is 1,880 lbs. So that is a very capable powertrain, and in a 4x2 configuration, it gets 25 mpg on the highway."
The 2017 Tradesman 2500 is available with a standard 5.7-liter V8, optional 6.4-liter V8 with 410 hp or optional 6.7-liter I6 Cummins Turbo Diesel engine that offers 800 lbs.-ft. of torque. There is also an option for a 5.7-liter V8 CNG engine. The 2WD regular cab with 5.7-liter V8 has a starting MSRP of $32,145. Add 4WD capability and the starting MSRP moves to $34,945. Performance is maintained with the same electronic eight-speed transmission used in all other Ram pickups, as well as the use of an engine oil cooler and auxiliary transmission oil cooler. Trailer tow with four-pin connector wiring is also standard.
While these trucks may not offer all the bells and whistles, that doesn't mean they're stripped of all convenience features. The Tradesman still offers the RamBox Cargo Management System in the side rails that delivers more storage options without sacrificing the functionality of the bed. With the available AllSecure Central Locking System, access is as easy as a push of a button. And with lighted, drainable storage, it's perfect for tools, gear or beverages. This system also includes a cargo bed extender/divider, cargo bed rails with four adjustable tie-down cleats and cargo box lighting. In addition, a factory-installed bedliner protects the bed.
Interiors feature the Uconnect Multimedia Sound System with six speakers, audio input for mobile devices, media hub and remote USB hub. The instrumentation includes an instrument cluster with 3.5-in. digital cluster display screen.
Ford XL and XLT Lead Commercial Sales
Ford's work truck trim level is the XL. "Fleet customers are opting for XL and XLT series at roughly an equal rate, and combined they represent over 90% of all F-150 fleet sales," says Sam Schembari, vehicle communications, Ford Motor Company. Recently, a new trim level was added between the XL and XLT. "The STX appearance package was introduced in the 2017 model year to offer a value message and to attract new customers. This package has been very successful in the retail business."
The 2017 Ford XL 150 starts at an MSRP of $26,730 with 2WD and the standard 3.5-liter V6 engine with flex-fuel capability. You can opt up for a 3.5-liter V6 EcoBoost High Output engine, 5.0-liter V8, 3.5-liter V6 EcoBoost engine or 2.7-liter V6 EcoBoost engine.
Yet, purchase price is only part of the value equation. "Of course, residual values are important to fleets that are looking to resale their vehicles. But we find that total cost of ownership, which includes residual value, plays a big piece of a fleet truck buying decision," says Schembari. Certain options have a big impact on resale value. "We have found that values are higher for 4x4 systems."
"Of course, residual values are important to fleets that are looking to resale their vehicles. But we find that total cost of ownership, which includes residual value, plays a big piece of a fleet truck buying decision," says Ford's Schembari.
Even though the XL is a base trim level, that doesn't mean it's a stripped truck. "F-150's XL series offers a number of standard features including a SelectShift automatic transmission with a Progressive Range Select, 4.2-in. center-stack screen, Curve Control, Hill Start Assist and AdvanceTrac with Roll Stability Control," says Schembari. "There are a number of popular packages available on the XL series including XL Chrome Appearance, XL Sport Appearance and FX4 Off-Road, in addition to many free-standing options like step bars, tailgate step and BoxLink cargo management system."
On the Super Duty side, the XL is a very popular option. "The target market for the XL is the commercial sector or any segment where the truck is a tool to get the job done," says John Rieger, Super Duty brand marketing manager, Ford, adding, "The XL represents about 40% of the Super Duty volume, making it one of the highest selling trim levels.
"XL offers customers a fully capable work truck at a competitive starting price point," he continues. "We also offer optional class-exclusive features like the Ultimate Trailer Tow Camera System (360° camera), trailer reverse guidance, SYNC 3, Upfitter Interface Module, Blind Spot Information System with Trailer Tow and Smart Trailer Tow connect."
The Ford F-250 XL starts at $32,535, the F-350 XL starts at $33,705 and the F-450 starts at $53,945. The F-250 and F-350 come standard with a 6.2-liter SOHC Flex Fuel V8 engine mated to a TorqShift heavy-duty six-speed transmission. You can also upgrade to the 6.7-liter Power Stroke V8 Turbo Diesel engine. The F-450 is equipped with the 6.7-liter diesel regardless of trim level.
The Super Duty pickups are also available with the STX package. "We saw an opportunity in the $40K to $50K price band, and we developed the STX to specifically take advantage of this opportunity," says Rieger. "Commercial fleet customers opt for the XL trim, with some customers opting for the XLT depending upon needs and job requirements. Some trucks may see dual use in small business operations. The STX trim level in particular provides a better looking truck while still maintaining a durable, cost-effective work truck. The STX is the truck for a customer that wants the XL interior but a little more exterior appearance. The XLT is for customers that may require more features to help them get the job done, such as voice-activated navigation and power folding and power telescoping trailer tow mirrors."
Chevrolet WT Focuses on Commercial Truck Value
The WT is Chevrolet's basic work truck platform. "The WT is the most popular trim on Silverados sold to commercial customers," says Daniel Tigges, commercial product and sales support manager at GM Fleet and Commercial. "The Chevrolet Silverado WT is the value trim level available on all models. It provides the capability, safety, durability and reliability customers are looking for without the extra appearance and convenience features that add to the price. This trim level is very popular with many customers, but especially with commercial fleets including construction firms. In the commercial fleet market, it outsells each of our more up-level trims.
"Options on the Work Truck tend to be functional and productivity related: locking differential, rear camera, Bluetooth, AT or MT tires, trailering package, etc.," he notes. "Some of these features are standard on up-level trims (rear camera, Bluetooth, etc.) but many remain optional even on up-level trucks. We work with our customers individually to decide if a Work Truck trim or up-level trim better suits their unique needs. There are many variables that lead them to trim level decisions."
When making a decision, you need to understand all of the costs involved. "Commercial fleets look at the Total Cost of Ownership (TCO) when evaluating vehicles, and resale value can be a part of the TCO equation," says Tigges. "Its impact on TCO depends on each fleet's usage and business model. For example, fleets with quicker vehicle turnover place more importance on resale value."
Chevrolet offers its 1500 WT trim level on all three cab styles and configurations. It offers a starting MSRP of $27,380 with the standard box, regular cab and 2WD with the 4.3-liter EcoTec3 V6 engine. The 4WD option bumps the MSRP up to $28,880. There are also regular cab long box, double cab standard box and crew cab short box options that each add to the MSRP.
"On the Chevrolet Silverado 2500HD and 3500HD, all powertrains are available with the WT trim," says Tigges. "On the Silverado 1500, the 4.3L V6 and the 5.3L V8 are available but the 6.2L V8 is not.
"The Silverado WT provides great value while offering standard and optional features that make the truck more user friendly and capable," says Tigges. "These include the standard rear bumper CornerStep, available OnStar, available power driver's seat, available Goodyear Wrangler DuraTrac MT tires and more."
Nissan Broadens Commercial Pickup Offering
Nissan offers its Titan and Titan XD pickups in King Cab, Crew Cab and Single Cab configurations. The new single-cab trucks with 8-ft. pickup beds on a boxed ladder-frame chassis are designed as an entry point in the commercial fleet/work truck markets. Nissan will introduce them with a choice of 5.6L gasoline Endurance V8 (390 hp and 394 lbs.-ft. of torque) or a Cummins 5.0L V8 turbo diesel (310 hp and 555 lbs.-ft. of torque). A V6 engine is expected later. Diesel-equipped models feature an Aisin six-speed automatic transmission, and V8 gasoline-engine versions will use a seven-speed automatic transmission.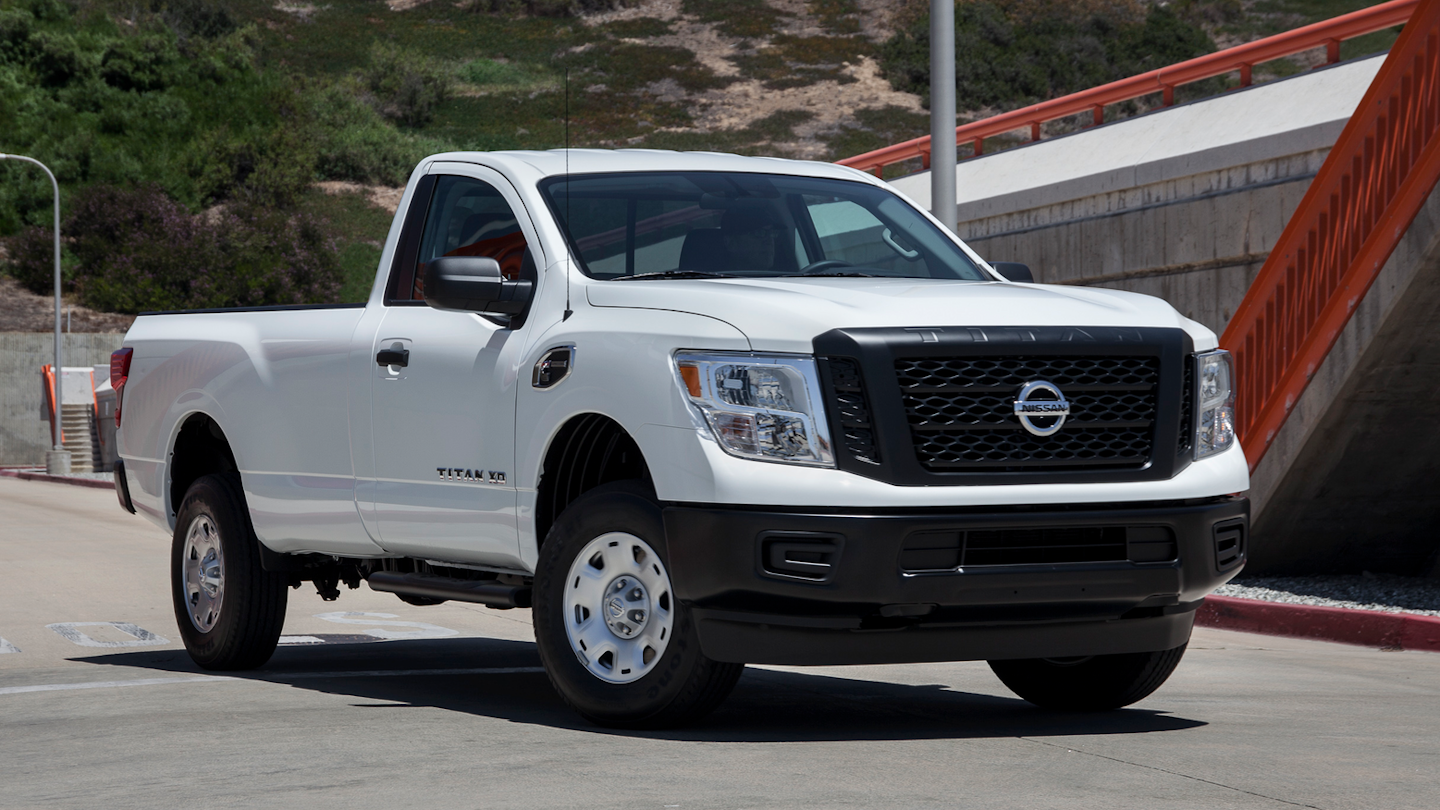 The Nissan Titan Single Cab trucks have 8-ft. pickup beds on a boxed ladder-frame chassis, and are designed as an entry point in the commercial fleet/work truck markets.
The Single Cab tops the line's towing capacity at 12,640 lbs. with Cummins diesel power.
Along with a choice of 4x4 and 4x2 drive configurations, two entry-grade trim levels, S and SV, will be available for Titan XD and Titan Single Cabs. Titan and Titan XD King cabs will be offered in 4×4 and 4×2 configurations and S, SV and PRO-4X grade levels.
The King Cab offers six-person seating, wide-opening rear doors and an available "rear seat delete" option that presents a flat rear floor to expand secure in-cab storage space.