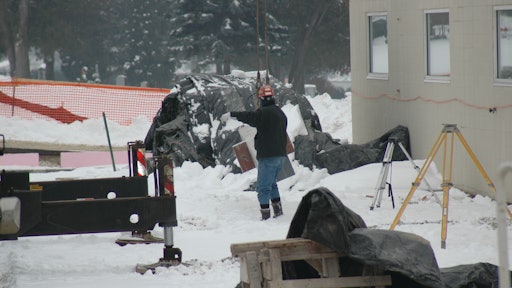 The general public often takes for granted the many contributions the construction industry makes that enrich their lives. After all, who built the roofs over their heads, the roads upon which they drive, the offices or factories in which they work, the schools their children attend and even the Starbucks where they get their morning coffee?
In a piece printed in the Quad-City Times, entitled the "Construction industry deserves our thanks", Greg Spenner, President and CEO, Associated Builders & Contractors of Iowa, shared a reminder of why we should take a moment to remember the construction workforce over the Labor Day weekend. He makes great points about why the industry should be remembered for its contributions and achievements.
Yet, I don't think he takes it far enough. The individuals involved in construction deserve our gratitude not just on holidays but year round. They work long hours under difficult conditions and nearly impossible deadlines. Many are daring entrepreneurs who take risks most of us would quickly shirk away from. And contrary to stereotypes, they are an intelligent, highly skilled workforce that is essential to the fiscal vitality of our country.
Our hats are off to the hard-working men and women who make up all segments of the construction industry, from the engineers and architects, to the equipment operators and laborers. You literally lay the foundation for a strong economy and the higher quality of life we all enjoy.