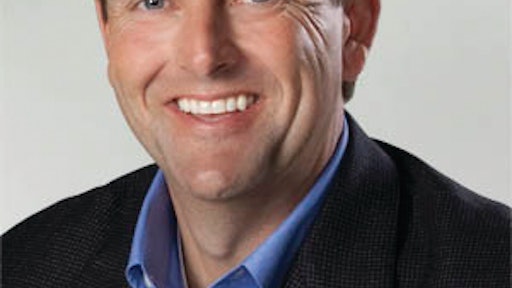 McCarthy Building Companies, Inc., one of California's preeminent non-residential building contractors, announced that Randy Highland has assumed the position of president, California region.
Highland moved into this new role in January 2012 following a six-month transition period with Carter Chappell, the company's former president, California region. Chappell retired in December 2011 after 30 years at McCarthy, and will continue to serve on the McCarthy board of directors in a corporate oversight role.
Based in the firm's Newport Beach, CA office, Highland is responsible for the financial performance and overall operations of McCarthy's Southern California and Northern Pacific Divisions.  These duties include participation in McCarthy Building Companies' executive committee and board, as well as overseeing the marketing, estimating, scheduling, safety, administrative and financial functions throughout California and the Pacific Northwest.
"Randy was recruited by McCarthy more than 20 years ago because of his skills, passion and leadership potential," said McCarthy CEO Michael Bolen. "He has clearly demonstrated a strong commitment to innovation, quality, client service and social responsibility throughout his career at McCarthy, and I am confident that Randy will lead the California Region to even greater heights."
At 52 years old, Highland has played a significant role in the company's success over the last 23 years.  He returns to his roots in McCarthy's Newport Beach office subsequent to serving as McCarthy's Nevada/Utah Division President from 2004 to 2011. While Highland was president in Nevada, the firm was named among the "Best Places to Work," "Contractor of the Year," and "Safest Contractor." Despite a challenging economy, the division grew from $50 million to $200 million, and Highland was instrumental in positioning the Division as a top community based builder with expertise in a variety of markets.
Before being promoted to president of McCarthy's Nevada/Utah Division, Highland gained expertise in a variety of leadership positions for McCarthy's California operations including: preconstruction director, director of parking structures, Total Quality Management director, project director and executive vice president, operations.
With over 30 years of construction industry experience, Highland has served in a variety of community and industry leadership roles including: vice president for the United Builders and Contractor's Association; Trustee for the Southern Nevada Carpenters Pension "B" and Apprenticeship Trust Fund; member of the UNLV Construction Management Advisory Board; president of the Associated General Contractors (AGC) of Las Vegas from 2009 to 2010; committee member of the AGC Board of Directors and Committee of Government Affairs; and on the Board of Communities in Schools of Southern Nevada.
Highland holds a bachelor of science degree in civil engineering from Bradley University in Peoria, Illinois, and he currently resides in Dana Point, CA.