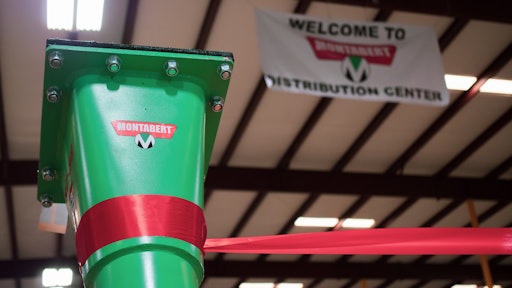 Montabert, maker of breakers and drifters for construction and mining, has broadened its North American footprint with the opening of three new facilities in the past year. With a global headquarters in Lyons, France and U.S. main office in Warrendale, PA, Montabert designs and manufactures light- to heavy-duty rock breakers, hydraulic drifters and drilling accessories suited for use on a variety of compact and heavy carriers for construction, demolition, mining and recycling applications.
The company's newest U.S. location, a West Coast remanufacturing facility in Elko, NV, will celebrate its grand opening Feb. 7 and will soon after begin refurbishing breakers. In March 2019, the company opened a similar plant in Chattanooga, TN, to serve customers on the East Coast.
Fifty miles east of St. Louis, in Nashville, IL, Montabert opened an expanded distribution center in October 2019. The location allows the company to serve its mining customers in the Illinois-Kentucky region, as well as offer same-day shipping to most of the United States and, at some point in the future, Canada.
Enhanced Customer Support
The Illinois center includes Montabert's customer care and inventory planning teams.
"The customer support team does everything in their power to get products out same day and customers always talk to a live person," says Aaron Scarfia, regional manager, Montabert USA.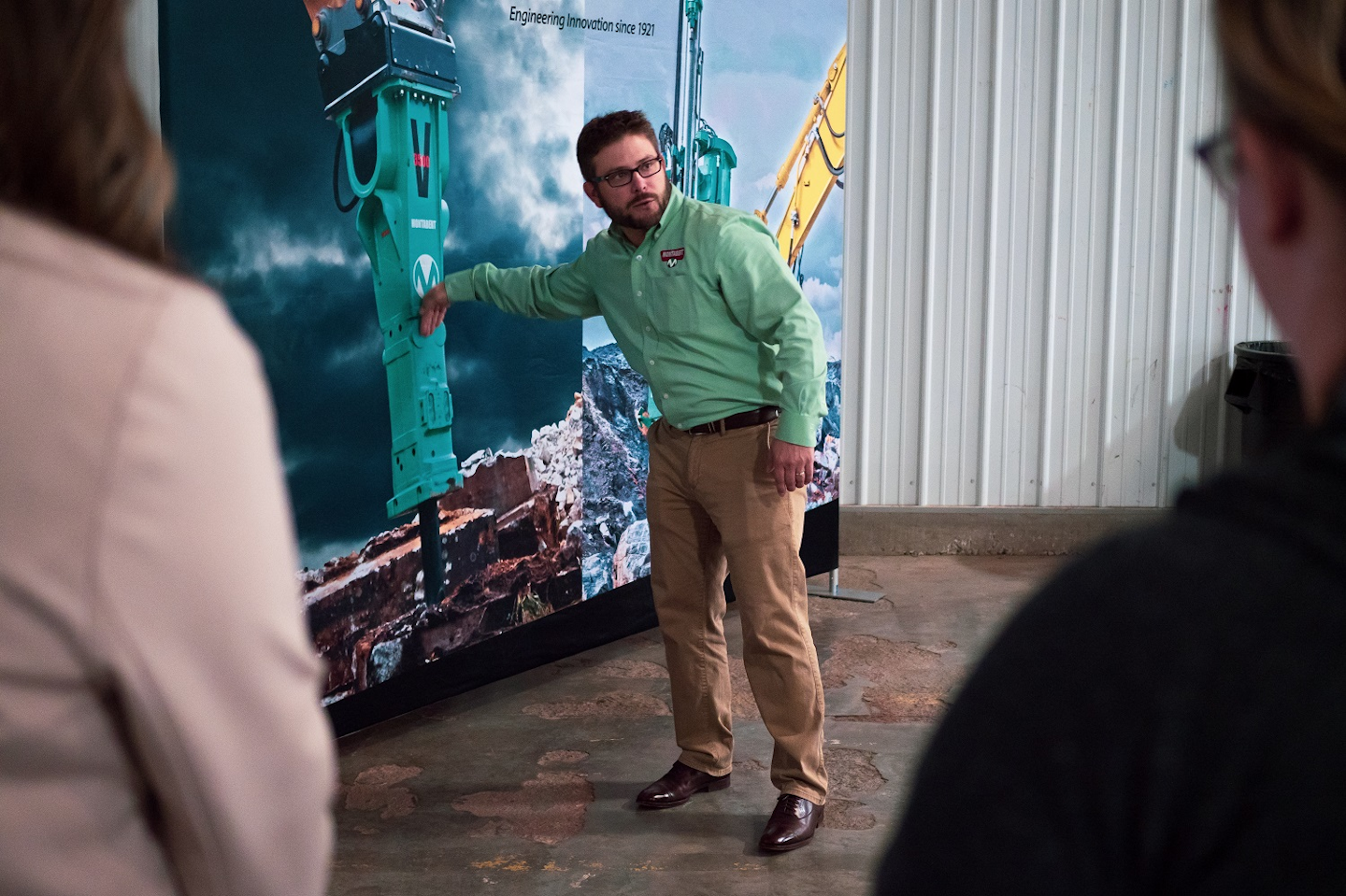 Aaron Scarfia, regional manager, Montabert USA, discusses equipment at the grand opening of the company's Nashville, Illinois distribution center. Image source: MontabertThe center also allows for improved communication and shipping between the headquarters in France and Pennsylvania.
There is also 50,000 square feet of product warehouse space. Scarfia says compact breakers for skid steers are a top seller.
The distribution center is outfitted with an advanced Customer Relationship Management (CRM) system to better serve customers. The global CRM system will link a new online dealer portal to the factory and distribution center.
"The dealer portal has the functionality to order products and parts, register products and process warranties, all while communicating back to the factory in real time," says Stephane Giroudon, director of sales – Montabert Americas.
Black Breakers Join Iconic Green
The new facility in Illinois is adjacent to a parts supplier for Komatsu, Montabert's parent company. In 2017, Komatsu America Corp. acquired Joy Global, which had purchased Montabert in 2015. Joy Global was renamed Komatsu Mining Corp.
Montabert, known for its signature green breakers, will continue to offer products in green through its more than 250 dealers globally, but will also produce models in Komatsu black, Scarfia says.
"We are owned by Komatsu. People that are dialed into the industry, they all know that," he points out. "We do have non-Komatsu dealers that distribute Montabert green breakers. In 2020, we will start distributing Montabert black breakers that will be branded Komatsu.
"A Komatsu dealership will have the option to distribute Komatsu black or Montabert green," he adds. "We will still carry both lines. Legacy dealers will still be able to carry Montabert green."
Companies in this article