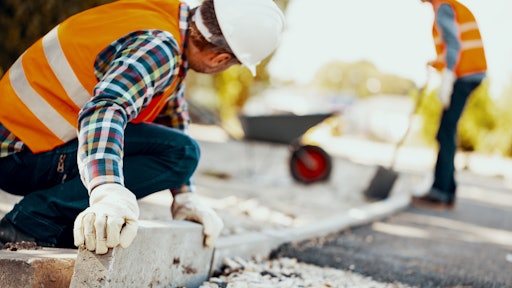 Adobe Stock/Photographee.eu
As access to Covid-19 vaccines increases, new cases decrease, and restaurants, entertainment venues and offices move ever closer to pre-pandemic normalcy, the construction industry must be poised for a potentially $35 trillion boom to seize on pent up demand and demographics that will open up new geographical markets in the next few decades. But before addressing the good news to come, nationally recognized lawyer and construction advisor Barry B. LePatner argues that contractors will need to grapple with key financial constraints either caused or exacerbated by the Covid-19 pandemic.
LePatner advises several of the nation's leading owners and developers on construction projects and is author of two highly regarded books on the construction industry and our nation's failing infrastructure. Issues the construction industry must address in order to share in the upcoming recovery of the broader economy coming out of the pandemic include:
Pricing: Construction pricing is highly sensitive to supply and demand. While the construction market slowly makes its way back to pre-Covid levels, many contractors have been pursuing riskier projects at lowball fees to keep their workers employed. If contractors continue to choose to pursue these low-profitability projects into 2022 and beyond, the construction industry will find its recovery delayed as the overall market heats up.
Skilled Worker Shortage: Widespread labor shortages in skilled trades have been bedeviling the industry for several years. The industry must find ways to invite and train new employees – including the Biden infrastructure plan that injects billions into training new industry workers -- not only to meet today's shortages but to develop a new generation of workers to satisfy increasing demands for the rest of the decade and beyond.
Increased Materials Costs: Pre-Covid, as much as 30% of all materials and products utilized on many projects were purchased abroad. Prices for many building materials rose dramatically over the past 18 months. The pandemic upset the supply chain built on more than two decades of cheaper labor and material costs secured through globalization. As a result, many manufacturers are building new factories in the United States. When complete over the next few years, our domestic supply chain will be more reliable, but product costs will rise at least 20% over existing prices.
Adoption of New Technology: Contractors have been slow to adopt advanced technology to achieve greater efficiency during construction. Most firms have been unable to allocate funds to invest significantly in the hardware, software, and training to upgrade design fluency and productivity advances. Moreover, few commentators in the field suggest we will soon see a dramatic upturn in this direction.
President Biden's recently released infrastructure proposal, which is building toward consensus among Democrats and Republicans in the nation's Capital, headlines several key factors attributable to the U.S. construction industry's positioning for a decade of unprecedented growth. Historical low interest rates, growth in the healthcare industry and changing demographics, along with this legislative proposal, signal a new construction boom.
Barry B. LePatner is the CEO of Insights+ and the nationally-recognized construction advisor to corporate, commercial, and real estate developers and lenders. He frequently appears in the media addressing problems arising from design and construction issues as well as the perilous nature of our crumbling roads and bridges. He appears frequently as a commentator addressing infrastructure, real estate and construction issues on CNBC, CBS TV, MSNBC, CNN as well as on NPR and radio stations around the nation.