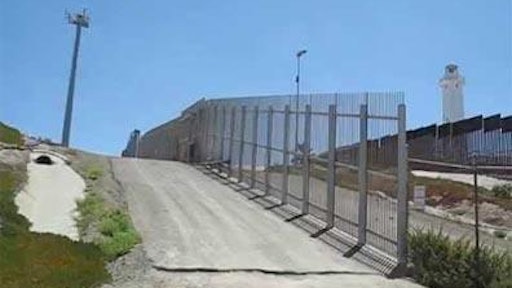 The Associated General Contractors of America (AGC) wants Attorney General Jeff Sessions to sue to prevent states and localities from denying contracts or divesting from companies that participate in the U.S./Mexico border wall construction. AGC also wants assurance local authorities will provide reasonable protection for workers and equipment on jobsites and contractor reimbursement for security costs or vandalism damage. These requests come as many construction and engineering companies fear political backlash or subcontractors refusing to work on the border wall project.
Some cities have already passed resolutions to stop doing business with firms involved in building the wall. Some states are looking to do the same. Even New York City is looking to refuse city construction work to companies who build the wall.

"We believe that our members should be able to participate in lawful federal contracting efforts without fear of reprisals," said Dave Raymond, president and chief executive of the American Council of Engineering Companies.
"Failure by the government to take action against such measures will embolden states and municipalities to discriminate against private companies that perform all sorts of controversial work for government, not just border-wall work," Michael Kennedy, AGC's general counsel, wrote to Sessions in the letter.
(more on the controversial proposals against companies participating in border wall construction...)