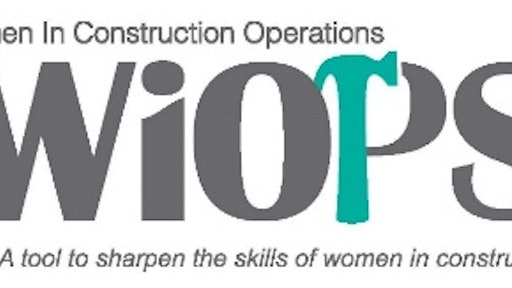 Nearly five years after holding its first meeting in Southern California, Women in Construction Operations (WiOPS) will launch its Northern California Chapter during a free informational outreach event on Wednesday, January 17, 2018 from 5:00 p.m. to 8:00 p.m. Open to both women and men who serve in professional occupations within construction, architecture and engineering industries, the launch event will take place at Dome Construction in San Francisco.

WiOPS, a professional organization whose mission is aimed at providing a forum to mentor and further the advancement of women in the building industry, has grown to nearly 600 members in Southern California since its first meeting on January 24, 2013. Following in the success and same format of the Southern California Chapter, WiOPS Northern California Chapter will hold future evening meetings on the last Wednesday of the month at member offices and various locations throughout the Bay Area. Sponsored by the hosting company, each meeting is free to attendees and will focus on learning, mentoring and networking through educational speakers, technical learning activities and social gatherings.
"We have achieved more than we ever imagined when beginning WiOPS," said Holly Cindell, project executive for Lendlease (US) Construction, WiOPS Governing Board member, and one of the organization's 12 founding board members. "Five years ago, our board planned to have three events a year and were unsure if anyone would attend. Our sights broadened when more than 150 people joined after our first meeting. Since that time, membership has quadrupled, and our SoCal meetings are booked through 2018 with A/E/C industry companies vying to host our events."
"WiOPS decided to expand into Northern California based on interest and an expressed need for an organization with our mission from companies who have participated in WiOPS in Southern California," explained Cindell. "Next year, we plan to investigate further opportunities for expansion into other regions throughout California and the U.S."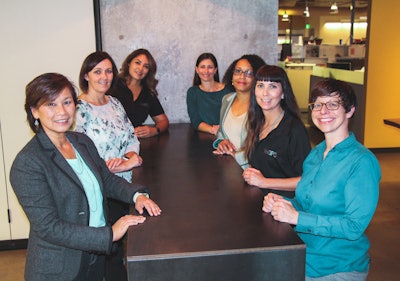 To prepare for the launch of its new chapter, WiOPS began structuring its Northern California Chapter in May 2017. In November 2017, the Governing Board installed the following Board of Directors for the Northern California Chapter. Each member on the Board of Directors will serve three-year terms with officers serving in their positions for one year.
President - Ha Le Khac, Business Development, ISEC
Vice President - Kelly Coogan, Sr. Project Manager, McCarthy Building Companies
Treasurer - LaDrena Dansby, Project Director/Associate, Vanir Construction Management
Secretary - Marie Patterson, Preconstruction Manager, Murray Company
Melissa Berg, Associate Director, Dome Construction
Jennifer Lauritzen, Project Executive, Swinerton
Stacie McConnell, Operation Manager, ISEC
Christina Greystone, Sr. Project Engineer, ISEC
Reflecting on why she took on the president role for WiOPS Northern California Chapter, Ha Le Khac explained: "Initially, I was looking to my own growth and development as I was transitioning from a small business back into a large corporate setting. It was immediately apparent that this group offered more than training and coaching; they also provide networking support and mentorship of all levels in the industry. I watched as the women in my company (ISEC, Inc.) grew in confidence and became more supportive of one another; encouraging each other to become more involved in WiOPS. That vibe has transferred to our office; so much so, that we've established Women in ISEC for those who cannot attend the evening WiOPS events. Seeing this transition inspired me to champion WiOPS in Northern California. I am confident we will have the same positive impact as our Southern California Chapter."
"Although we have seen some growth in the number of women in the industry, the percentage is still too low when you consider the population in California is 49.8% male and 50.2% female," said Jennifer Lauritzen, project executive for Swinerton and WiOPS Northern California board member. In an ideal state, the percentage of women in the industry would more closely align with the population. WiOPS is bringing professional women in the industry together with the purpose of providing a place for them to learn more about technology and development in the industry, as well as a place to discuss the specific issues women face in their careers and obtain feedback and guidance from others who have been through it. I got involved with WiOPS because of the organization's focus on creating mentor/mentee relationships. I feel this is a big part of what is missing for workplace women, not just in construction but in all industries."
For more information about WiOPS, or to sign up to attend the Northern California Chapter launch event, visit https://womeninoperations.com/upcoming-events/ or email [email protected].