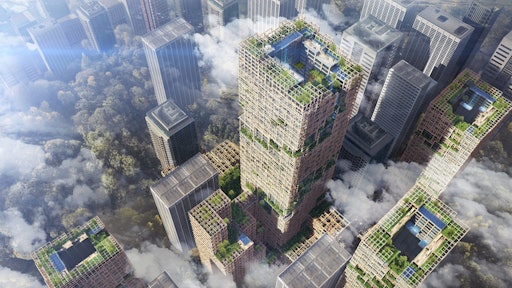 Sumitomo Forestry
Sumitomo Forestry is planning to build a supertall timber skyscraper in Tokyo. Known as W350, the 70-floor, 1,148-foot-tall tower would be made mostly from wooden materials with some steel structural support to help withstand earthquakes and high winds.

"It will use a braced tube structure in which steel frame vibration control braces (diagonal braces) are positioned inside a column and beam structure, made from a combination of wood and steel," says Sumitomo Forestry.
The project, which isn't planned to start until 2041, is estimated to cost $5.6 billion.
(more on plans for Tokyo's supertall timber skyscraper...)