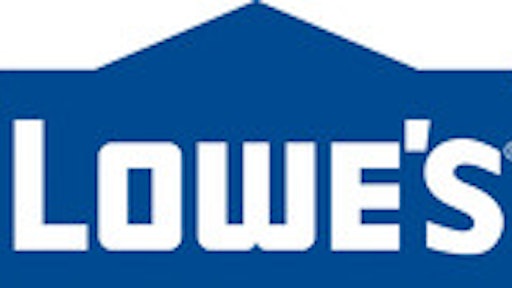 Lowe's Companies, Inc.'s Track to the Trades is a new workforce development initiative that aims to provide innovative career alternatives and financial support for employees to pursue a skilled trade. The program will be supported in partnership with Guild Education, an adult education company. The initiative comes at a time when the skilled trade industry is experiencing a rapidly declining workforce.
To begin addressing this critical trade skills gap while also providing employees with a variety of career paths and economic opportunity, Lowe's is offering employees:
Upfront tuition funding for trade skill certification

 

Academic coaching and support

 

Placement opportunities for full-time pre-apprenticeships in Lowe's nationwide contractor network or continued growth with Lowe's

 
Beginning March 1, Lowe's will debut Track to the Trades in four cities: Charlotte, Denver, Pittsburgh and Richmond. Following the four-city pilot, the program will be expanded to qualified Lowe's part-time and full-time employee nationwide by the end of 2018. 
Eligible employees will receive up to $2,500 to gain a certification and serve as a pre-apprentice in carpentry, HVAC, electrical, plumbing or appliance repair careers. Pre-apprenticeships take approximately six to 10 months, and participants will also receive enrollment guidance and a field mentor.
"The trade profession is a high-demand, high-opportunity field for the next generation workforce, and today, there is a massive unmet need," said Jennifer L. Weber, Lowe's chief human resources officer. "With Track to the Trades, we are providing unique career alternatives for our associates while also building a pipeline for the next generation of skilled trade workers, allowing us to better meet the demands of customers while creating long-term educational benefits and economic opportunity for our people." 
The U.S. Bureau of Labor Statistics (BLS) reports that the nation's need for workers in the skilled trades is increasing much faster than the growth of employment overall, according to a recent forecast. In fact, Lowe's analysis of BLS data projects we will experience a skilled trades gap of more than a half million jobs across construction-related fields by 2026. Lowe's Track to the Trades program is a first step toward rebuilding the skilled trades workforce and infusing pride back into trade professions that are vital to society.
"Lowe's is leading the way on pre-apprenticeship models that prepare employees for jobs of the future, both while working at Lowe's and beyond in their careers," said Guild Education CEO, Rachel Carlson. "The education pathways offered by Lowe's eliminate the all-to-common false choice between trades programs and advancement in higher education. At Guild, we're honored to be working with the Lowe's team on this first-of-a-kind partnership."