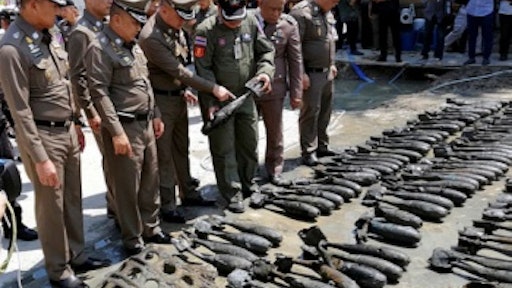 Bernama; thesundaily.com
Construction workers dug up more than 100 practice bombs that were buried five feed underground at the Rajavithi Road construction site in Bangkok. The site was formerly a soccer field.
The practice bombs are believed to be produced in the United States and from the World War Two era. The construction site was cordoned off for public safety while members of the bomb disposal unit searched for more bombs.
The bombs did not contain any explosives.
(more on the WWII practice bombs unearthed at Bangkok construction site...)