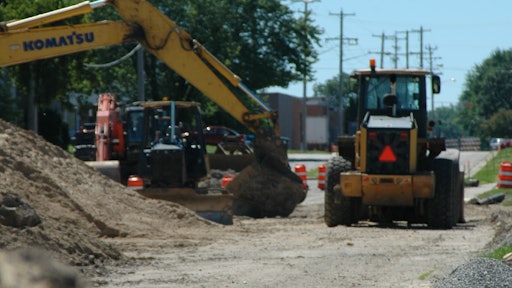 President Donald Trump hasn't delivered on his promises to rebuild America's crumbling infrastructure. So to remind him, companies that make equipment for construction and other industries are going to the place he's most likely to hear them: Fox News.
The Association of Equipment Manufacturers (AEM) is airing a 30-second ad starting Monday on "Fox and Friends" and other programs Trump is known to watch. It's the cornerstone of a "Mission Not Accomplished" campaign urging Washington to make upgrading public works a priority.
While the White House has said no action on a bill is likely this year, the group wants to get the discussion re-started by nudging Trump and congressional leaders to keep a campaign pledge that was central to the president's economic agenda.
Companies in this article