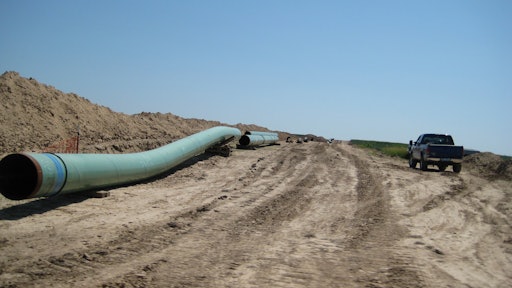 shannonpatrick17, Flickr
A Montana judge who recently blocked construction of the Keystone XL oil pipeline is allowing TrransCanada, the company building the pipeline, to continue preliminary pre-construction work.
U.S. District Judge Brian Morris said he will clarify his injunction to allow TransCanada to continue activities including finalizing contracts, purchasing materials, conducting land surveys and obtaining permits.
(more on the ruling to allow pre-construction work on the Keystone XL pipeline.