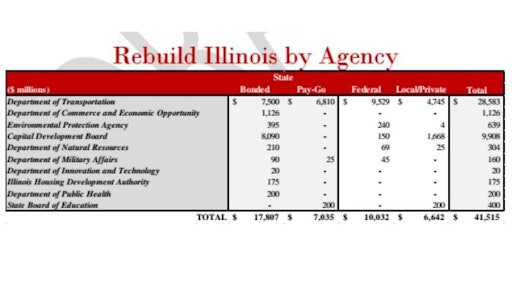 Illinois Gov. J.B. Pritzker's 'Rebuild Illinois' Preliminary Plan
Illinois would pour $41.5 billion into construction over six years to rebuild and maintain roads, mass transit, schools and affordable housing, recreation areas, expand broadband and more under a plan by Gov. J.B. Pritzker.
Pritzker proposes doubling the state's current motor fuel tax, to 38 cents per gallon, and the cost to register a car less than three years old to $199 per year.
The proposal reserves $23 billion for roads and bridges, more than half of which would go to new construction, along with $3.4 billion for mass transit and $440 million for an ongoing transportation efficiency program in the Chicago region.
Education would get $5.9 billion. There's $1 billion for renewable energy works and environmental, conservation and recreation projects.
Read a draft of Pritzker's "Rebuild Illinois" preliminary plan