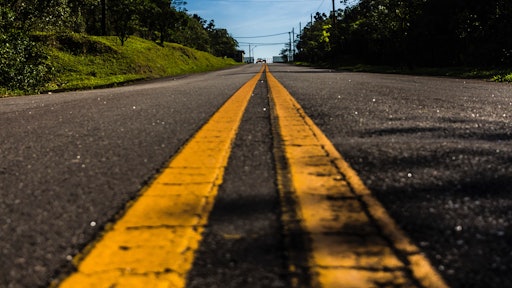 Bruno Ticianelli via Pexels.com

Twenty-four emerging leaders in the transportation design and construction industry participated in an intensive May 13-15 Washington, D.C., "boot camp" introduction to the federal legislative and regulatory processes. The American Road & Transportation Builders Association (ARTBA) Foundation's Industry Leader Development Program (ILDP) fellows visited Capitol Hill to urge their members of Congress to find a permanent revenue solution for the Highway Trust Fund (HTF) and push for timely action on a new transportation infrastructure investment package.
The annual event was held in conjunction with the association's Federal Issues Program and the Transportation Construction Coalition Fly-In. Participants heard from House Ways and Means Committee member Rep. Earl Blumenauer (D-Ore.) at a dinner event, where he discussed prospects for the next federal highway/transit investment bill.
Optimism High in Washington for Infrastructure Bill
New FHWA Administrator Ready to Tackle Mounting Infrastructure Challenges
There have been more than 700 graduates from over 200 industry firms since the ILDP's inception in 1995, when it was known as the Young Executive Development Program. The ILDP provides participants with a solid understanding of industry economics, how transportation work in the U.S. is funded and financed, how actions by the federal government impact the industry, and how they — and their company or agency — can become politically engaged.
The 2019 ILDP class included:
Julia Barker, vice president & area manager, Parsons Corporation, Denver, Colo. 
Jerae Carlson, vice president, sustainability & public affairs, CEMEX, Inc., Houston, Texas  
Mitchell Cooper, vice president, Cooper Engineering, Corona, Calif.  
Tyler Farella, project manager, Parsons Construction Group, Inc., Westminster, Colo. 
Keith Foxx, manager, transportation, RK&K, Baltimore, Md. 
Victor Fricke, area manager, Gulf Coast, Texas Sterling Construction Co., Houston 
Travis Gates, project manager, Ranger Construction Industries, Inc., West Palm Beach, Fla. 
Cody Jackson, project manager, Jones Bros Contractors, LLC, Mt. Juliet, Tenn. 
Andrew Kitchen, senior project manager, The Lane Construction Corporation, Glen Burnie, Md. 
Sherina Lam, project manager, AECOM, Sacramento, Calif. 
William Letchworth, assistant vice president, Raleigh Office Lead, WSP, Raleigh, N.C. 
Howard Lubliner, department manager, Burns and McDonnell, Kansas City, Mo. 
Mark Luther, vice president, WSP, Raleigh, N.C. 
Kim Maiolo, director of communications and outreach, Associated Pennsylvania Constructors, Harrisburg, Pa.
Zach McClellan, geotechnical design manager, Ferrovial Agroman US Corp, Austin, Texas 
Christopher McGuire, Maryland surface transportation leader, AECOM, Baltimore, Md. 
Eric Ogren, vice president of estimating, project management, Harrison Construction Division of APAC – Atlantic, Inc., Asheville, N.C.  
Brett Paulk, vice president, H.O. Weaver & Sons, Inc., Mobile, Ala.  
Brian Pourciau, senior engineer, Parsons, Washington, D.C.  
Carrie Rocha, vice president, office leader, HNTB Corporation, Atlanta, Ga.  
Kenneth Shovlin, director of engineering, American Bridge Company, Coraopolis, Pa.  
Brian Smith, senior project manager, AECOM, Ontario, Calif.  
Brian Teles, senior project manager, structures group manager, office principal, Gannett Fleming, Inc., Audubon, Pa.
Ryan Terry, project director, The Lane Construction Corporation, Virginia Beach, Va