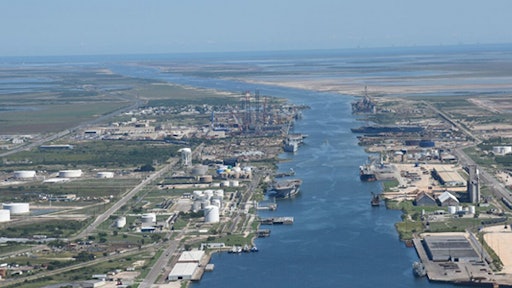 Port of Brownsville
The U.S. Army Corps of Engineers issued a permit on June 6 that allows dredging the 42-ft.-deep Brownsville Ship Channel to 52 ft. to accommodate today's larger cargo ships.
NextDecade Corp., which plans to build a Rio Grande liquefied natural gas terminal, has already signed a deal with the Port of Brownsville to pay for deepening from NextDecade's lease on the channel to the Gulf —nine miles that are about half the length of the project.
Dredging for the Brazos Island Harbor Channel Improvement Project is expected to begin next year. Port officials expect other proposed port projects to sign on with the public-private partnership to help pay for the project.