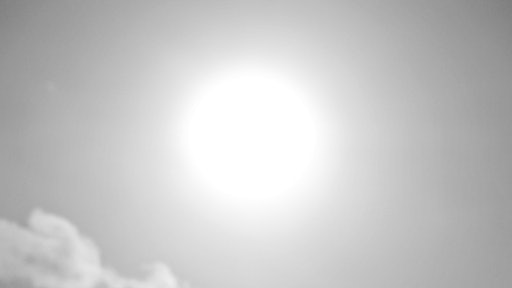 Photo by Glen Millen on Unsplash
In September 2018, more than 130 organizations signed and sent a petition to the Occupational Safety and Health Administration (OSHA) calling for the federal government to establish protections for workers subjected to extreme heat. While OSHA has yet to move forward, the petition proved a catalyst for the recent introduction of H.R. 3668 by Representative Judy Chu of California, a bill intended to compel OSHA to issue a standard centered on heat-related injuries and illnesses.
Titled the "Asuncion Valdivia Heat Illness and Fatality Prevention Act of 2019" in honor of a California farmworker who died of heat stroke in 2004, the bill seeks to address the threat excessive heat exposure poses to workers and the economy. "Climate change increases this danger, as 18 of the 19 hottest years on record have occurred since 2001," the bill states. "Rising temperatures are projected to cause an increase in heat-related workplace injuries and illnesses, a dramatic loss in labor capacity, and decreased productivity."
The bill points out that "those working in excessive heat suffer diminished mental acuity and physical ability, which increases the risk of accidents." Heat-related injuries and illnesses also lead to increased workers' comp costs and medical expenses.
The bill goes on to cite the impacts of diminished productivity, which are estimated to reach up to $160 billion in lost wages per year in the U.S. by 2090 (2018 National Climate Assessment). "The drop in productivity decreases income for employers and workers," it continues. "Global gross domestic product losses from heat are projected to be greater than 20% by the end of this century."
Construction workers are particularly vulnerable to heat-related illness. According to a study by the National Center for Biotechnology Information, "Construction workers are at an elevated risk of heat stress, due to the strenuous nature of the work, high temperature work condition, and a changing climate." That risk is compounded by the fact that little to no regulations exist and/or have been enforced to protect these workers.
H.R. 3668 seeks to address this. In its current form, the bill would require OSHA to develop a proposed standard within two years of enactment that:
requires covered employers to develop and implement a comprehensive workplace plan to protect covered employees from excessive heat that may lead to heat-related injuries and illnesses
establishes requirements with respect to exposure limits that trigger action to protect covered employees from heat-related illness, hydration, scheduled and paid rest breaks in shaded or climate-controlled spaces, an acclimatization plan, exposure monitoring, and other measures to prevent exposure to heat above safe limits
includes requirements for employee and supervisor training, hazard notification, medical monitoring, an emergency medical response plan, heat-related surveillance recordkeeping, procedures for compensating piece rate workers for required heat-related rest breaks, and a heat prevention plan
Employers covered by the standard would be required to develop, implement and maintain an effective, written excessive heat illness prevention plan that covers:
procedures and methods for initial and regular monitoring of employee exposure to assess whether they are exposed to excessive heat;
provision of water, paid rest breaks, and access to shade or cool-down areas;
emergency response;
acclimatization;
and hazard prevention, including engineering controls, administrative controls or personal protective equipment (PPE).
The standard would also be required to outline annual training and education to covered employees who may be exposed to high heat levels.
H.R. 3668 was introduced to Congress on July 10, and is in the first stage of the legislative process. It will typically be considered by committee next before it is potentially sent on to the House or Senate.
GovTrack predicts little chance of the bill's passage in its current form, but prefaces that elements of it may appear in other legislation.
Related Content

3 Essentials Define Effective Heat Illness Prevention Plan

Construction's Top 5 Summer Safety Hazards and What To Do About Them