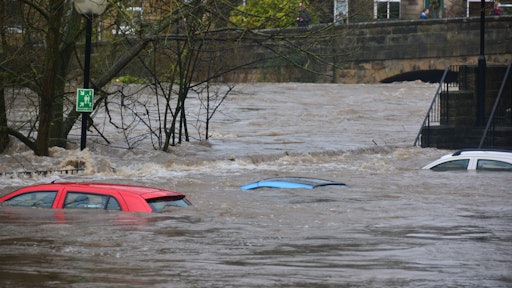 Photo by Chris Gallagher on Unsplash
The toll for damage from storms and floods has already reached a hefty $1.2 billion in the first half of 2019, according to a compilation of damage conducted by the Associated Press (AP). The estimated total stems from damage in 24 states based on preliminary assessments by the Federal Emergency Management Agency (FEMA) of public infrastructure categories, and includes damage to roads, bridges, utilities, water control facilities, public buildings and equipment and parks. 
The AP indicates that the total assessed for the first half of the year is likely to rise as several states complete damage assessments for recent disasters, or add to already submitted figures as more counties are included in their disaster declarations. The AP's state-by-state figures do not include damage to levees eligible for aid from the U.S. Army Corps of Engineers, which is currently estimated at an additional $1 billion.
According to National Geographic, flood risks will continue to become increasingly costly in the U.S. It reports that climate change is increasing flood risk globally, particularly in coastal and low-lying areas impacted by extreme weather events and rising seas. Rising temperatures from global warming contribute to hurricanes that move more slowly and drop more rain, funneling moisture into the atmosphere that leads to heavy rains and flooding, such as seen in California in early 2019.
A 2017 analysis shows more than 670 U.S. communities will face repeated flooding by the end of this century, and already more than 90 coastal communities are experiencing higher levels. Between 2000 and 2017, tidal flooding increased an average of 233% nationally. For the 2019 season, the National Oceanic and Atmospheric Administration (NOAA) had predicted that 200 million people in 25 states would be at flood risk.
Related Content 
[VIDEO] Flooding Causes $3B Damage to Missouri River Levees
Pew: Federally Funded Infrastructure Must Be Flood Ready
US DOT Announces Emergency Funding to Repair Roads in Tennessee, Ohio