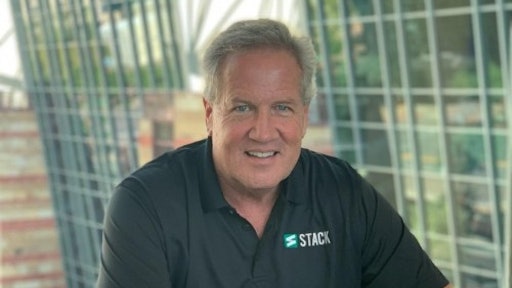 STACK Construction Technologies, a leading cloud-based preconstruction platform for contractors, suppliers and building product manufacturers, announced its CEO and founder, Phillip Ogilby, was a featured witness called before the U.S. House of Representatives House Committee on Small Business to discuss 'Smart Construction: Increasing Opportunities for Small Businesses in Infrastructure" at a hearing on Tuesday at the Rayburn House Office Building in Washington D.C.
Ogilby, a former commercial contractor, was invited to discuss the importance of technology in the construction industry as well as urge further inclusion of small businesses in American infrastructure.
"As a contractor, I dealt with inefficient processes day in and day out," Ogilby said. "From evaluating plans and specs to takeoff and estimating to project management, so many of our processes were time intensive, paperwork heavy and often costly. While technology was becoming a staple in our personal lives, the construction industry itself was resistant to change and slow to adopt new ways of doing things. It's just in the past few years that the sector has really begun to embrace innovation solutions."
The hearing offered an in-depth look at advanced construction technology, while also exploring opportunities small businesses can play in improving America's infrastructure. Other witnesses included Lennart Andersson, RA, director of virtual design, construction & operations at LiRo Group; Ryan Forrestel, president of Cold Springs Construction; and Chris Shepard, vice president of Construction Solutions Group. Andersson testified on behalf of the American Society of Civil Engineers, the Construction Institute, LiRo Group and Pratt Institute.
"A collaboration with technology is vital to the survival of the industry's contractors, especially the smaller ones," Ogilby said. "Contractors who adopt innovative solutions will find their jobs are more efficient, and they'll also discover an improved work-life balance. The contractors who continue to use outdated methods will be left behind. The industry has such an important part to play in American infrastructure. I'm hopeful the government's examination of smart construction technology and the importance of small businesses and contractors across the country on the American economy will encourage the sector as a whole to evolve and grow."