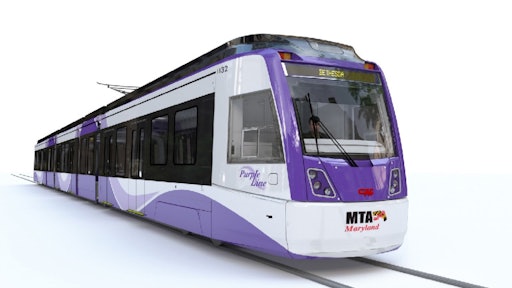 WAMU

The American Road & Transportation Builders Association (ARTBA) hailed a federal appeals court decision to overrule a lower court ruling blocking the Maryland Purple Line light-rail project, one of the nation's most high profile transit public-private partnerships (P3). The association told the court that not allowing the Purple Line to proceed posed grave risks for future transportation projects and was an abuse of the National Environmental Policy Act (NEPA). The Trump administration's anticipated infrastructure initiative is expected to include P3s as part of its proposed funding approach.    
The ruling provides a clear notice that NEPA was not intended to be used as a tool to endlessly delay critically needed transportation infrastructure projects. The 16-mile Purple Line project between Bethesda and New Carrolton, Maryland, in Washington, D.C.'s northern suburbs, is one of the nation's largest P3 transit projects. The project, which secured $900 million in federal funding, had been mired in litigation since 2014 by a small group of citizen activists opposed to construction of the project. 
In August 2016, a lower court judge halted construction, asserting the Federal Transit Administration had failed to consider declining ridership on the D.C. Metro system. Both the federal government and the state of Maryland appealed the decision contending there was no obligation under NEPA to consider ridership on the entire regional transit system as part of the Purple Line approval process.  
In its brief to the court, the association said the lower court ruling was an abuse of the NEPA process and warned, if left standing, the ruling could have a chilling effect on future transportation infrastructure project approvals across the U.S. "If plaintiffs or courts can upend the culmination of the onerous NEPA process for economic or policy reasons having nothing to do with the environment, the ensuing uncertainty and delay would discourage public and private investment needed to rebuild and improve the country's transportation infrastructure," ARTBA said.  
The federal appeal court agreed with ARTBA, noting the decision not to consider Metro ridership was "precisely the type of judgment implicating substantial agency expertise to which the court owes deference." The court further agreed with ARTBA's argument that NEPA had been misused by the project opponents, stating, "NEPA does not require agencies to needlessly repeat their environmental impact analyses every time such information comes to light."