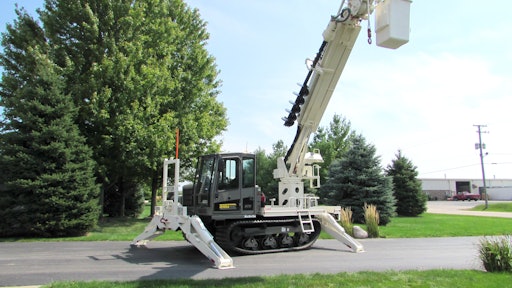 Terramac, manufacturer of rubber track crawler carriers, showcased the customization capabilities of its utility units during the International Construction & Utility Equipment Exposition (ICUEE) last week in Louisville, KY.
Compared to standard Terramac models, the customized utility carriers are built with a unique extended frame and hydraulic mount system. This frame adjustment simplifies the mounting process to accommodate a variety of utility support equipment, including: lineman winches, vacuum excavators, boom lifts, concrete mixers and service cranes. Terramac also highlighted the units' rubber track technology and low ground pressure, which enable utility crews to easily maneuver through adverse ground conditions and climb faster on steep and hilly terrain.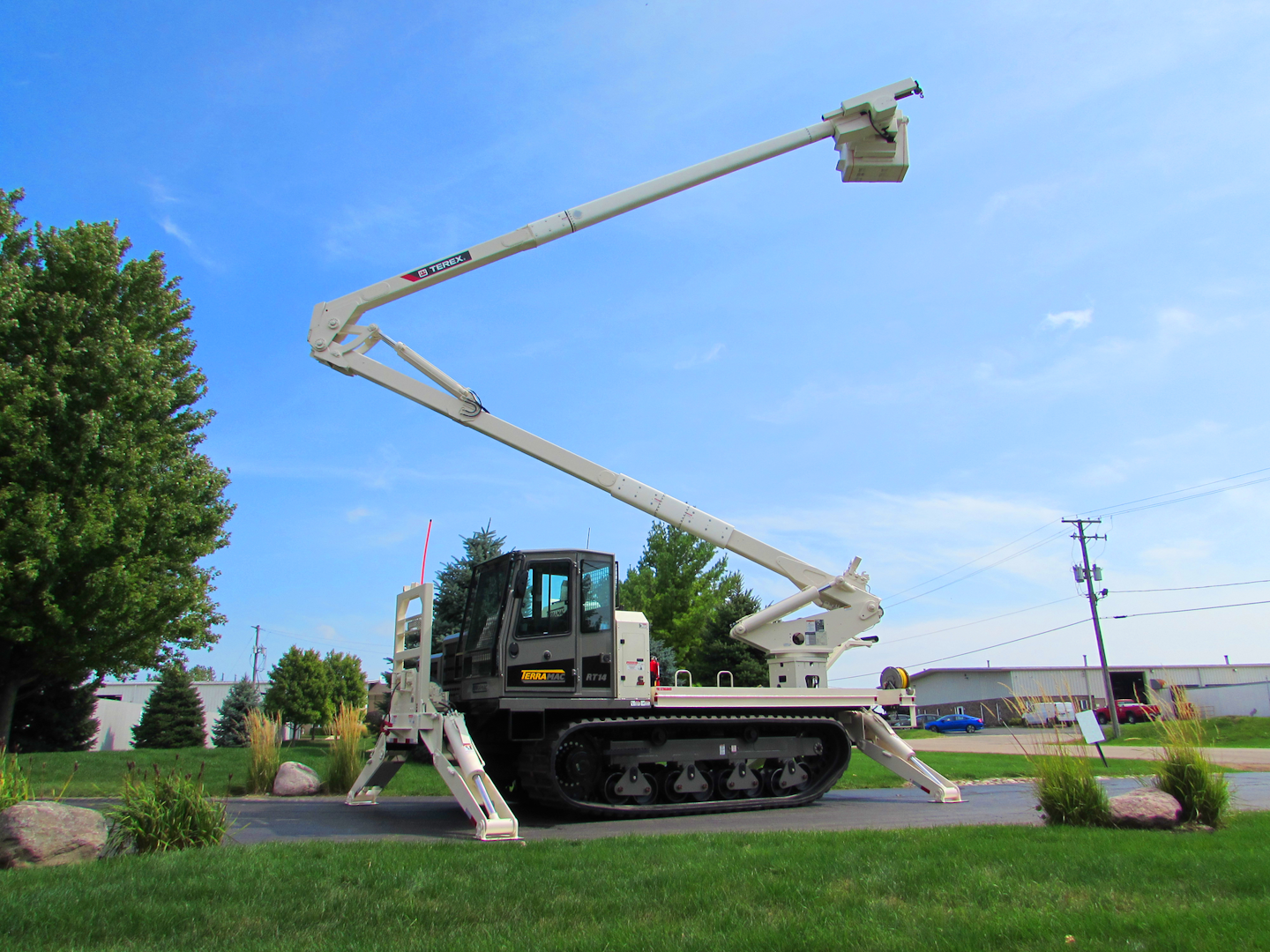 Terramac RT14UTerramac's most compact model, the RT6U designed for utility applications, was shown equipped with a Terex Commander 4047 digger derrick. This specialty unit provides utility contractors an all-in-one equipment solution for safely and efficiently constructing, maintaining and restoring power. It boasts a compact footprint of 25' 8" x 8' 2", which makes it suited for jobs that are in tight spaces but don't require the payload of a larger unit. The RT6U can also be easily loaded onto a tag trailer and hauled by line trucks from jobsite to jobsite.
The heavy-duty RT14U crawler carrier was displayed equipped with a Terex RMX 75 aerial device. This specialty utility model provides the versatility for either aerial material handling or personnel lifting. It accommodates taller lifting devices and heavyweight support equipment with optimal durability, while also offering more torque and power. The robust unit is especially useful for utility jobsites that are located in remote areas where it is difficult for larger, wheeled machinery to access.