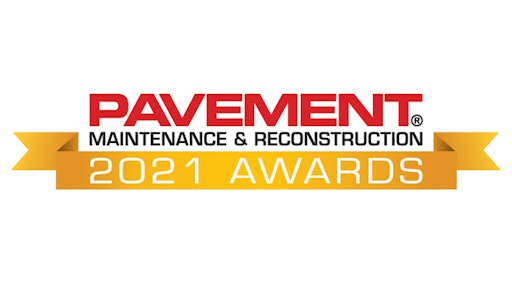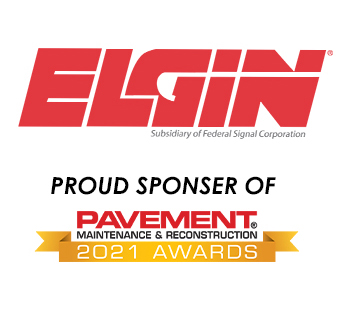 For the past six years, Pavement Maintenance & Reconstruction has recognized individuals and companies who have enhanced the paving and pavement maintenance industry through their pursuit of excellence, professionalism, dedication to education and adoption to technology.
The Pavement staff and Advisory Board evaluate each nomination and is pleased to present the 2021 award winners. Pavement's February issue will profile these industry winners and a virtual award ceremony will take place.
Please join us as we congratulate these industry leaders!
Contractor of the Year
ACI Asphalt & Concrete, Maple Grove, MN
When Jim Bebo started ACI in 1993 he did not own any equipment. He survived by getting his general contractor's license and focused not only on selling asphalt, but roofing, remodeling and real estate. This, of course, brought a lot of challenges trying to juggle all the various businesses. Through the years Bebo realized there was more to business than just providing his customers with quality service. He looked to education and networking, making the right changes, he learned to say 'No', scaled back parts of his business and focused on others, hiring the right people, technology thus leading him and the company to becoming the Contractor of the Year.
Read more about ACI's accomplishments here: www.ForConstructionPros.com/21208433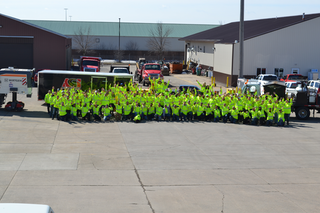 Contractor of the Year - ACI Asphalt & Concrete

Sweeper of the Year 
Mid-State industrial Services, Eugene, OR
Mid-State Industrial Service, which started as a very small parking lot sweeping business in Eugene, OR, decided to grow by adding broom sweeping, catch basin cleaning, and vacuum excavation to better serve the customer base they already had. They have transitioned from a local business with limited growth potential to a statewide operation that has experienced consistent growth. Mid-State also prides themselves as a NAPSA certified sweeping contractor and a member of 1-800-SWEEPER.
Learn more about how Mid-States became the sweeping company they are today: www.ForConstructionPros.com/21207893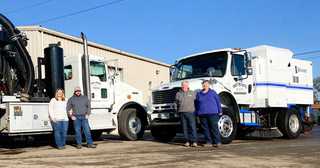 Sweeper of the Year - Mid-States Industrial Services

Alan Curtis, Industry Service Award
Tom Frederickson, Superior Striping
Running a professional business has been a goal of Tom Frederickson's since he and Jeff Gustafson stated Superior Striping, Ramsey, MN, in 1991. In his 30 years in the industry, he's done that and more.
The award is presented annually to someone "whose pursuit of excellence, dedication to professionalism, pursuit of quality and spirit of achievement have contributed significantly to the growth, development and professionalism of the industry." Frederickson meets those criteria in some "normal" ways – his dedication to professionalism, his pursuit of job quality, and a respect for employees, customers, and competitors, for example. But he meets the criteria in a way that is uncharacteristic of most contractors: he encourages and supports the occasional employee who wants to start their own competing business or even move to a competitor.
Read the full award story here: www.ForConstructionPros.com/21207875
Pavement Hall of Fame
Mike Musto, U.S. Pavement Services
Mike Musto brought a keen sense of marketing and the recognition that marketing in this industry clearly can provide a competitive advantage. His pursuit of "how to get business" has guided his career in the paving and pavement maintenance business and provided the reasoning behind acquiring 1-800-PAVEMENT.
Mike Musto - Hall of Fame InducteeFor more than 35 years, Musto has utilized his marketing insight and drive to stand out against the crowd. He has relied on marketing to grow his own operation, U.S. Pavement Services in Woburn, MA, and to implement a nationwide marketing campaign, the 800 Pavement Network.
Read more about Mike Musto's induction to the Pavement Hall of Fame: www.ForConstructionPros.com/21207869
Anne LeHuray, Pavement Coatings Technology Council
When Anne LeHuray was hired as executive director of the Pavement Coatings Technology Council (PCTC) in 2008, she was tasked with two primary responsibilities. First, to bring organizational change to the small industry group so that it could become more effective. Second, and most important, to determine for the PCTC members whether research conducted by the U.S. Geological Survey (USGS) identifying refined coal tar sealer (RTS) as detrimental to the environment and the public's health was accurate.
She accomplished both tasks exceedingly well, and she accomplished more than that, possibly saving the entire sealcoating industry. 
Read more about Anne LeHuray's accomplishments: www.ForConstructionPros.com/21208406
Anne LeHuray - Hall of Fame Inductee
Best of the Web

Wis-Coat, LLC., Lone Rock, WI
Re-designed and re-launched in 2017, Marvin Joles, owner of Wis-Coat updated his website to make it mobile friendly, easy to navigate, improved SEO and branded to reflect the company values. A visit to Wis-Coat's website, lands you on the homepage with a white background adored with photos, a pop of red in the company logo and a call-to-action button that reads "Free Estimates".
Check out how the company uses their website to build their business strategy: www.ForConstructionPros.com/21208201
Best Marketing Video

Coastal Asphalt, LLC., Conway, SC
Produced over a six-month period, Coastal Asphalt created a two-minute marketing video that encompasses many aspects of the services they offer. Producing marketing videos is fairly new for the company however, they invest in creative media to share their story and services to their customers and employees.
Read the full story here: www.ForConstructionPros.com/21220107
Cutting-Edge Sweeper

CAM South, Birmingham, AL
CAM South does more than just pick-up dirt and debris. Since purchasing the company in 2014, owner Andy Coolidge, has implemented technology, innovative practices and professional development to the sweeping company. Continually upgrading technology, CAM South has introduced a paperless payroll process, 2-way dash camera and tablets in each vehicle. Along with the technology, CAM South is dedicated to employee professional development. Each new employee goes through a multi-step onboarding process to ensure they are fully trained and comfortable. Also, existing employees and management have completed the NAPSA Sweeper School.
Read full article here:   www.ForConstructionPros.com/21219726
Seal & Stripe Small Job
T&N Asphalt Services, Salt Lake City, UT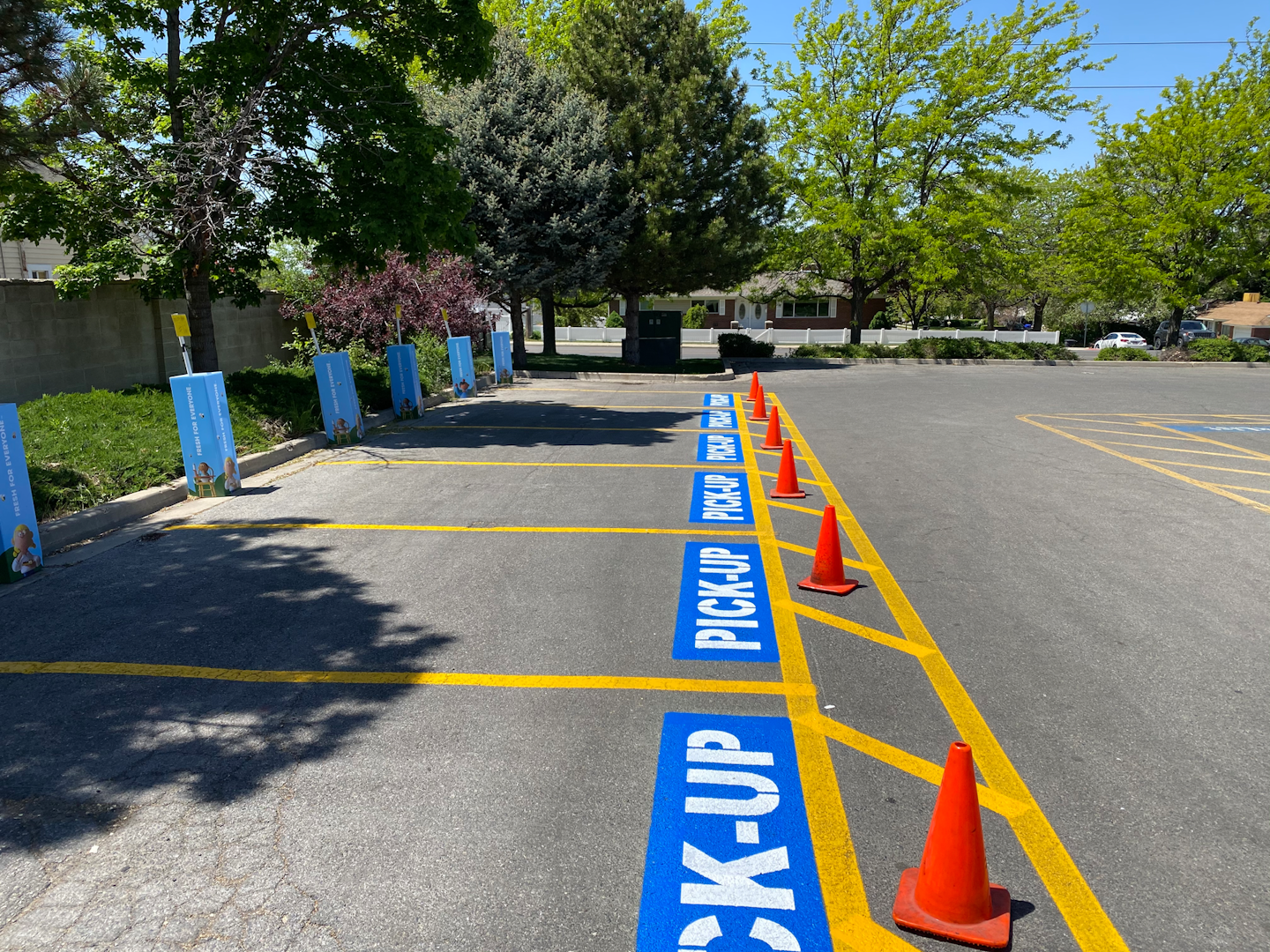 T&N Asphalt Services was tasked with a project from The Kroger Company/Smith's Food and Drug division. They were rapidly expanding their "Pick-Up" parking stalls at each store due to the rising demand from the COVID-19 lockdowns. The project consisted of converting regular parking stalls to Pick-Up zones, with custom stenciling, layout changes and crosshatching. Their work, completed at 70 different Kroger locations in seven states over 45 days, won them the 2020 Seal & Stripe: Small Job award.
 Check out all the details of the T&N Asphalt project here: https://www.forconstructionpros.com/21219895










Seal & Stripe Large Job
Seal-O-Matic, Olathe, KS
With nearly 200,000 square feet to clean, crack seal, two coats of asphalt and striping, Seal-O-Matic worked in two phases to complete this job under a tight deadline, three days. The tights schedule kept the company's seven employees "hitting on all cylinders" Miles Jaben, President of Seal-O-Matic described. There were long days, and additional challenges the company had to endure leading to a successful completion ahead of schedule.
Read all the details of the project here: https://www.forconstructionpros.com/pavement-maintenance/21206886
Paving Parking Lot
 Kansas Asphalt, Inc., Bucyrus, KS
Kansas Asphalt Inc. was contracted to complete a 2-in mill and pave on a 90,000 square foot lot at a Home Depot Distribution Center in Lathrop CA. The crew had to work with an extremely tight time constraint to not disrupt operations. The company had two crews working 32-hours non-stop on this complex job, winning them the Paving: Parking Lot Award.
Learn more about the scope of the project here: www.ForConstructionPros.com/21206886
Paving Non-Parking Lot
Pavement Solutions, LLC, Richmond, IL
When a builder first approached Pavement Solutions LLC to pave a driveway, little did they expect to end up paving a tunnel. The builder of the property had dug through a wall of dirt for a new scenic lake home, and then constructed a stone wall providing a rustic look. The challenge was to blend the pavement seamlessly into the stonework that surrounded both sides of the driveway.
Read more about how the crew completed this complex project:  https://www.forconstructionpros.com/21208109
Good Neighbor
Finley Asphalt and Concrete, Manassas, VA
Over the past year, many communities were hit hard by the Coronavirus pandemic and people relied on each other and their neighbors for help. Luckily, surrounding communities have been able to rely on the generosity of Finley Asphalt & Concrete for the past 55 years and 2020 was no different. This year alone, they contributed $50,000 among local school systems and food banks in their community. These efforts have created a culture of giving that can be felt throughout the entire organization.
Learn more about Finley Asphalt and Concrete's culture of giving: https://www.forconstructionpros.com/21204821