Randy Nugent of Nugent Sealcoating & Paving
Randy Nugent, owner of Nugent Sealcoating & Paving, Minneapolis/St. Paul, is a firm believer in aerial photos for impressive projects. So he has taken a step that he says "provides greater control over the photos, better pictures and at times, has won more bids for the company."
"It's actually gotten me some jobs I probably wouldn't have gotten otherwise," said Nugent. "Some people get really excited about aerial views of their parking lots and property."
How it All Began
Nugent started his company in 1991 with a plastic tank attached to his rusty 1984 pickup truck.
Today all his work is mostly commercial, but does offer some residential services like driveway sealcoating, seam filling and garage door apron replacement. Nugent and his crews pride themselves on professional attention, in particular they use the standard MNDOT method to crackseal.
"Many of our competitors do not follow this method," said Nugent. "It begins with routing the cracks to a width and depth of approximately 3/4-in. The cracks are then thoroughly cleaned. The cleaned cracks are filled with crack sealer brand Deery 3723, which exceeds all MNDOT requirements of 3405. As a final step, paper is applied as a bond breaker to allow for immediate traffic use, unless sealcoating is to immediately follow."
This attention to detail in the finished work propelled Nugent to offer before and after photos for his customers. 
"I started because I was interested in the picture aspect I could get by flying drones."
Hone in the Drone Skills
Self-taught Nugent started using drones because he was interested in the pictures he could get by flying over jobsites, getting a bird's eye perspective. He purchased his first drone in 2013, one that he had to attach a GoPro camera to because the first generation drone did not have a built in camera. He would operate it around his house, under trees and wires to practice his flying techniques because he knew he would have to maneuver those types of obstacles.
"Practicing really helped me get comfortable with flying" said Nugent. "When I first started out, I may or may not have gotten it stuck in a tree or two. There will be a few crashes along the way but drones are very durable. The worst thing I have had to do is replace the rotors."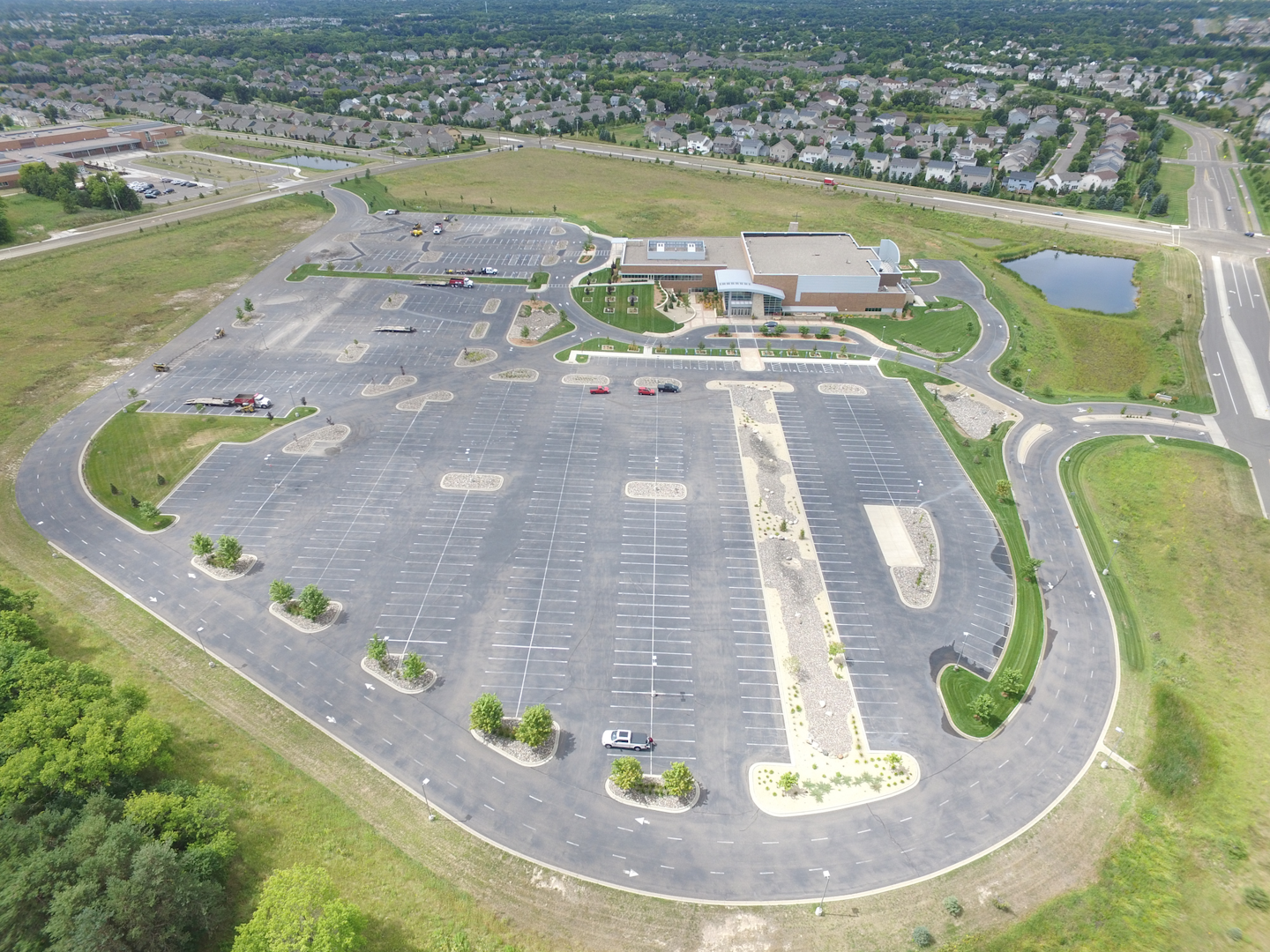 Randy Nugent
Technology advancements in the drone sector has grown in many aspects. Drone manufacturers are offering customizable flight path options, enhanced photo and video quality and even collision avoidance.
"The best advancement, in my opinion, is the ability to do everything through your phone," said Nugent. "I can watch through my phone and decided exactly which photos to take. In fact, I don't even watch the drone anymore when I fly. There is GPS built in so I know exactly where it is at all times and I can have it fly back to within a few feet of takeoff and land itself."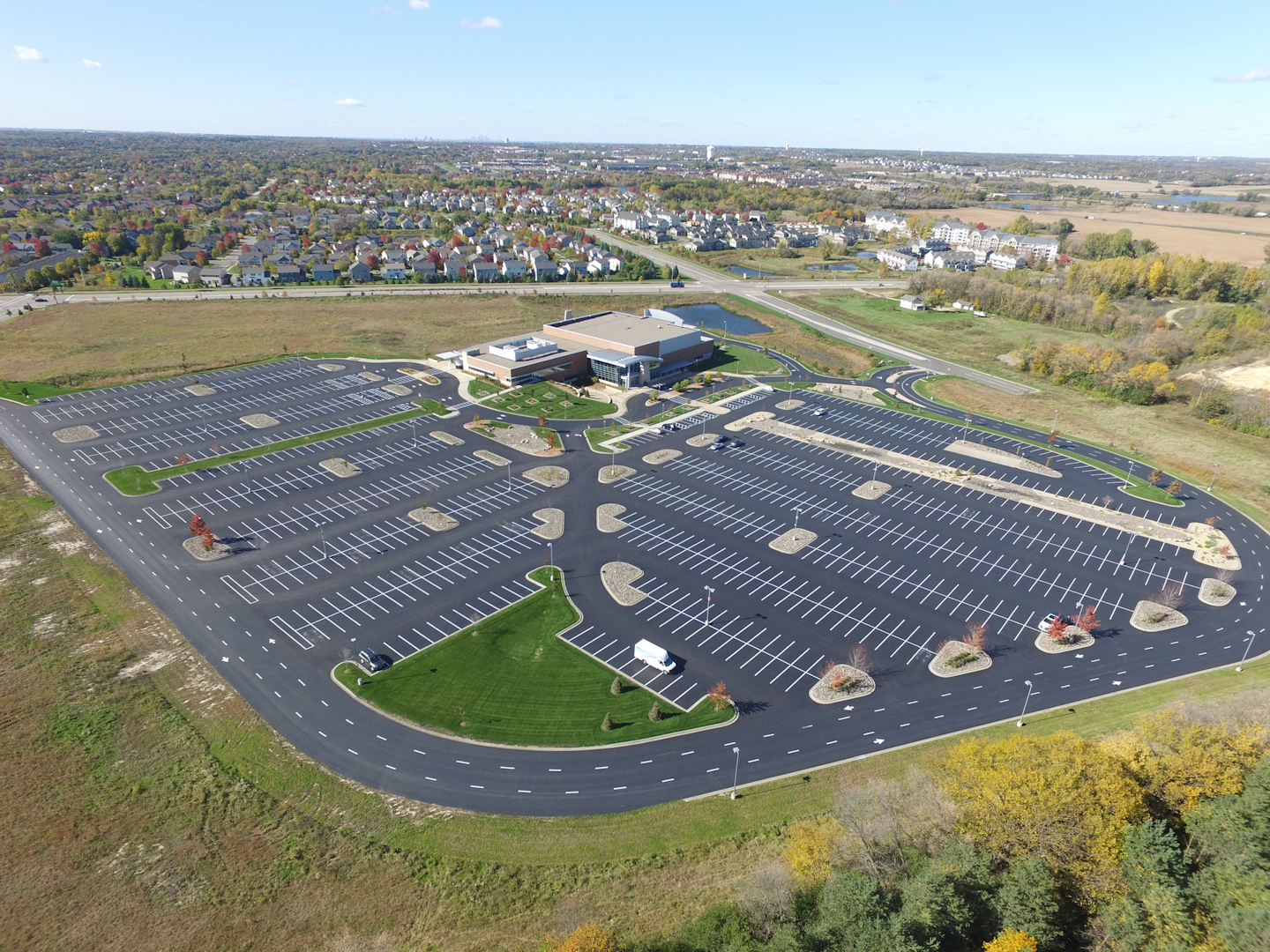 Randy Nugent
For Nugent, he utilizes his drones on a daily basis for photos and videos of jobs to gain a competition advantage.
"If there is a job that I know there will be a fair amount of competition on, I use the drone to my advantage," said Nugent. "Prospective and existing customers love the fact that we will send them aerial photos of their property for free with a contract. I use it for larger jobs or sites, greater than 80,000 square feet, that I know will be great for before and after photos."