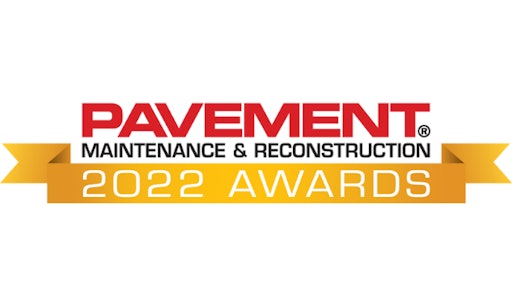 Whether it's an award for quality, uniqueness or community involvement, being recognized for excellence can help an individual or business establish credibility with potential customers.
Awards can help elevate the status of a business in many ways, but only if that company strategically incorporates the award message into their branding and marketing messages to gain exposure. And at Pavement Maintenance and Reconstruction, we encourage award winners to share their award-winning project and message to shine a positive light of our industry to the general public.
Each year, since 2015, the Pavement staff in conjunction with the Pavement Advisory Board, evaluates nominations based on professionalism, dedication to education, pursuit of excellence and development of equipment, tools or materials to the industry.
This year we are presenting 12 awards to recognize individuals and companies that have made a significant impact in the pavement maintenance industry. These companies, and the jobs being recognized in the February issue, online and at National Pavement Expo, are examples of some of the best the industry has to offer.
Congratulations to these contractors, to the runners-up and thanks to the companies who entered projects to be considered. We encourage those who have never applied or been recognized, to be aware of the extraordinary work you do and be sure to enter your projects for the next year's Pavement Awards.
The award ceremony will take place at National Pavement Expo, the evening of Wednesday February 23rd, on the show floor at the Charlotte Convention Center.