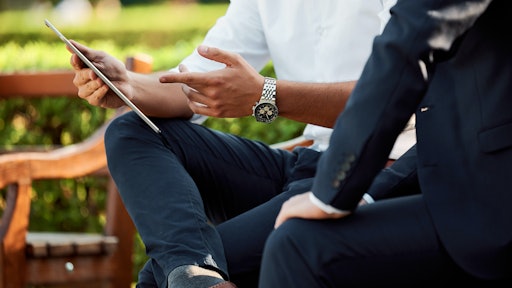 Medienstürmer on Unsplash
This year could be pivotal in setting the stage for your company's prosperity for 2021 and many more years to come. In my opinion, the climate of our industry is very positive for a variety of reasons, but I feel that rental companies should still be a bit cautious. I think that there will continue to be ups and downs as the economic rollercoaster ride is far from over, so it would be wise to focus on the major strengthening of the "basics" (I'm concerned that businesses, industries like factories, and individuals may be slow to ramp up investing in projects even with the promised massive government spending programs). 
One "basic" is the hiring, retaining, and training of fresh, talented team members going forward. As a result of the pandemic, our county's supply of available workers is not as scarce as it has been in recent years. Not only is the current unemployment rate higher than usual, but also many of the employed in various types of business are searching for alternative professions. What a tremendous opportunity to fortify your company for the future by taking some initial steps to strengthen the team.  
Some rental company business owners strongly feel that their businesses could grow significantly if they could find more "good, quality people." I feel that it would be wise to shake off the vivid memories of not getting applications for your "help wanted" efforts and develop the mindset that now is the time to raise the bar and seek the finest candidates — not just settle for "good" people. It's time to enlist those who have an excellent chance of becoming spectacular performers for your rental company. Make a vow to not just "settle" anymore. 
Here are a few important "do's and don'ts" to consider: 
Try to

 make your company a more desir

able place to work.

 For example, some workers crave a position with a company in which they can perform duties 

that

 are not as boring or monotonous as the jobs they currently hold. Some applicants want and can be trained to handle hig

her level job responsibilities. 

When higher level duties are not delegated, it is unlikely that employees with tremendous potential will see their positions at rental companies as anything more than temporary gigs. Is it any wonder that

 some

 people with excellent potential 

move

 

on? 

 

Consider your non-compensation offering as well as the financial compensation.

 

R

emember that you are competing with other types of businesses f

or qualified 

workers,

 so it 

is 

often 

wise to get a different perspective on 

how to increase your company's attraction.

 

Workers have s

o many options

. 

For many

 of them

, only part of their employment decision is based

 on compensation.

 

Of course, be certain that your compensation offerings are where they need to be. There may be

 some

 room to enhance them.

 It is wise to try a fresh approach to entice applicants to apply 

to 

and

 work for your company. 

If 

rental companies

 become more committed to getting 

a higher level applicant to groom into 

excellent 

rental professionals

, 

quality 

employees from

 other occupations can 

certainly benefit from 

what you are offering 

—

 a fast-paced

, satisfying career in a professional and growth-oriented

 equipment rental company. One of the 

key

s

 is 

the 

presentation of the opportunity.

 

Consider getting help with your "help wanted" advertising.

 Also, b

e certain to

 use the most effective interviewing techniques. 

C

heck references

 and do extra "due diligence" to cut down on some of the hiring disappointments. It's all about 

improving your odds of success.

 

In particular, concentrate

 your strengthening 

efforts on your 

front-line

 staff

,

 who handle phone and internet customers and prospects. Yes, every position in a rental company is critical to the success of the company

,

 but concentrate even more effort on hiring, training

,

 and retaining those 

who could definitely "move the needle" of your company's income. 

 

If employees do not have a comprehensive orientation and

 solid initial training, they won't be very likely to grasp the joy of working in a rental company.

 Also, having a more organized, systematic way of doing things in the day-to-day

 business activities takes away

 some of the out-of-control and extremely diss

atisfying aspects of working in a rental business.

 Develop a specific "duties and responsibilities" sheet for each worker. 

 

It is so important to have an effective

 employee retention effort. 

When you do get someone with excellent potential

,

 be sure to prepare them for success and growth.

 

Ask yourself what is being done at your 

company to keep your staff from drifting away. The possibilities 

depend

 on a wide variety of factors and are rental

 

company specific. But

 try not to become convinced that nothing can be done to slow the revolving door of employees coming in and quickly exiting.

 
Remember, there are plenty of sharp, hardworking people out there, who are either displaced from their previous position through no fault of their own or who are dissatisfied with their current jobs. The rental business can offer some of these folks a wonderful career opportunity.