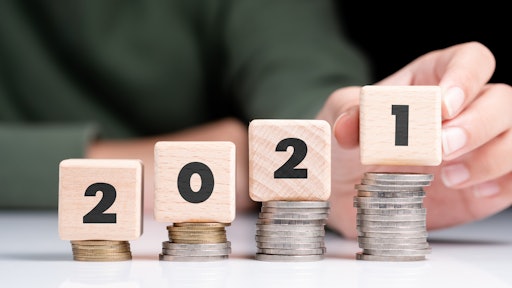 ©patpitchaya – stock.adobe.com
Here is my take on the current state of the rental industry, as well as some other thoughts and opinions. For starters, I feel that the equipment rental industry is in excellent shape. My view is that the industry continues to show significant strength, and the economy will help propel the need for rental equipment to record-breaking new heights in about two years.
Some rental business owners are starting to invest in growing their rental businesses. But, really, everyone should be in the process of transforming their rental company into a more efficient, smoother-running, and more resistant business through superior planning. As I've pointed out on numerous occasions in the past, it is important to the health, growth, and future viability of your business to have a more formal, structured, efficient way of operating.
The equipment rental industry has traditionally been very resilient in the face of troubling times. However, the last 12 months have turned out to be the most challenging period in our industry's 75-year history. There is no doubt that the pandemic has wrecked havoc on many rental companies, and as of this writing, the pain hasn't ended by any means. But there are increasingly promising signs for the near future.
Another thought of mine is the various business loans such as the Payroll Protection Program have been an important lifeline to many rental companies. The rental business owners I have spoken to generally feel that these programs were helpful. However, I feel (and I'm certainly not alone in this belief) that some portions of the enormous government stimulus programs, and just the massive total size of the spending that's designed to jump-start and stimulate the economy, will have some  unintended consequences down the road. Even though economists are eager for some modest inflation, I feel that all of this unbridled spending will contribute to an unhealthy level of inflation (in a few years) that grows much higher than the target.
On another note, and as I have mentioned in the past, one of the dynamic trends in the rental business is the effect of "next generation" customers and their preferences. Technology and social media have had a dramatic effect on how these customers prefer to communicate with rental companies. My observation is that many rental companies have invested time and financial resources to meet the new preferences and expectations of these customers. And that, certainly, rental companies that have adapted to these preferences and expectations are the primary beneficiaries of noticeably more business.
In my opinion, the state of the rental industry remains strong. It is positioned to have a vibrant growth spurt beginning in the final quarter of 2021 and gain much more momentum in 2022.
Women in the Industry
Women have been actively involved at every level of the business for the 50 years that I've been in the rental industry. I would enjoy listing the "Who's Who" of women who are currently leaving an indelible mark on our industry, as well as those who have left an incredible legacy in the past; However, the list would be incredibly long and I'd miss naming some who would be equally deserving of the honor and recognition.
Suffice it to say that literally thousands of women have helped advance their rental companies and our industry. Many, if not most, never sought the limelight. They invested their time, energy, and intellect into developing their equipment rental (and their party and event rental) companies into sound, successful, and exciting businesses. Many of them were true pioneers. They should be proud, and for those who are left to honor the memories of the women in the rental industry who are no longer with us, be certain to share your memories of them with everyone you know.